January 2010 may not seem that long ago, but consider that, at the time, the Los Angeles Lakers were visiting the White House, Avatar was continuing its box office run and Bob Riley was Alabama's governor. It was also the month Mobile Bay announced its inaugural 40 Under 40 class.
Since then, 400 Mobilians — business people, public servants, artists and more — have been recognized as leaders and innovators. But for these movers and shakers, being named one of the annual 40 Under 40 wasn't the end of the road. They have since earned promotions, started new businesses and continued their good work. So, to mark a decade of 40 Under 40, we're catching up with eight representative honorees to see how far they, their work and Mobile have come.
Matthew LeMond

Class of 2017 // Owner: POST, O'Daly's Irish Pub, Cedar Street Social Club and Lemon T's   
So what's new? This past February, I branched out with POST, which is a craft cocktail and wine bar. It has a more modern atmosphere and more places to sit down. But if you decide that you want to get rowdy, you can still jump across the street to O'Daly's and listen to some live music.
What is it like to be in the middle of all of the development Downtown? I use this analogy for the people that move away for college or a job: Think of Mobile as a younger cousin. When you only see her every couple of years, she goes from 3 feet tall to 4 feet tall, and it's shocking. But for me, being Downtown every day, I'm able to enjoy seeing the millimeters of growth.
How do you think you've changed since you started O'Daly's? I definitely have a greater understanding of owning and managing my own business. And now that I have a general manager handling a lot of the work, I'm able to focus on our bigger events and our growth.
I bet you go to bed a lot earlier than when you first started. The real difference is how much earlier I get up. I used to start the day closer to 8 or 9, but now my eyes open around 5:30 to 6.
If O'Daly's represents your 20s and POST represents your 30s, then what is going to define your 40s? A beach bar? I don't know.
Riley Brenes

Class of 2016 // Transitional Programming Coordinator, James T. Strickland Youth Center 
What has changed since you were a 40 Under 40? I have been promoted to transitional programming coordinator. My job is to introduce kids in detention to people and programs that will guide them as they re-enter the community. That way, they'll already have a connection with someone, and they won't feel like an outsider.
Do you think the opportunities for young black men and women have improved in the last 10 years? Absolutely. Black unemployment is at an all-time low. I know the media doesn't always play it that way, but with what's been going on for the inner city community and juvenile justice reform, I feel that black Mobilians have more of a shot now than they ever have.
How have things changed in Mobile in particular? We have developed incredible partnerships with nonprofit organizations, such as the Mobile Arts Council, Alabama Cooperative Extension and many more. Just look at what NEST has done to help kids graduate high school and lower the recidivism rate. On both the government and nonprofit sides, Mobile County is leading the way in juvenile justice reform, without a doubt.
What do you think Mobile will look like in another 10 years? I hope we take what we did with Art Walk Downtown and do it in Prichard. Honestly, we could flip that whole community, as long as we make sure the people who are already there are involved.
Melissa Rankin
Class of 2012 // U.S. Probation Officer / Training Coordinator, U.S. Probation Office, Southern District of Alabama
What's new? I started She's a Pistol, a small business where I teach women how to handle and shoot firearms. Also, I was promoted to training coordinator. I still serve as a probation officer, but I'm wearing a lot more hats.
Do you see more women in your field than when you started? Best I can recall, there were four other women probation officers when I was hired. Now it's between 30 and 40 percent female.
How different is owning a small business than government work? As a probation officer, I'm paid by the taxpayer, so everything I do is subject to scrutiny. That actually serves me well with She's a Pistol, because I'm used to being very organized. But it is nice to set my own hours and work for myself.
Who are some of the folks working to better Mobile? The Downtown Mobile Alliance is involved in so many great and wonderful projects. They're down here sweeping sidewalks, planting flowers, walking people to their cars at night. I have so much respect for what they do.
In 10 years, where will you be? I'll be retired as a probation officer, but I'll still be working, whether it's for She's a Pistol or something else. I've always been involved in the community, so you'll probably find me there, too.
Elyzabeth Wilder
Class of 2009 // Tennessee Williams Playwright-in-Residence, Sewanee: The University of the South
What's new? I went to Sewanee to be the Tennessee Williams Playwright-in-Residence … and I kind of never left. I think one of the wonderful things about Sewanee is that it has given me time to be the teacher I want to be, the writer I want to be and the parent I want to be. Trying to find a way to balance those three things has been one of the biggest challenges I've faced.
Does spending time away from Mobile change your perspective on the city? There's something about Mobile that grounds me. Each time I'm home I feel like I can see the growth of the city, and I am encouraged by the people who are dedicated to continue to making Mobile even more dynamic.
Has your creative vision shifted in the last 10 years? I do feel that my work is more socially relevant. I want plays that encourage important conversations. I also feel that because my writing time is so limited and sacred, I am very selective about the projects that I take on.
How can Southern culture and writing change for the better in the next decade? They could be much more inclusive and acknowledge the changed face of Southern identity. I'm trying to do my part by reflecting that in the work that I create.
Vanessa Reyner

Class of 2014 // Co-founder of Create Space and Marketing Consultant 
What's new? In 2017, I closed down my office, decided to focus on parenting and took on a role as a marketing consultant. I wanted to see what I could do with my skills and resources that wasn't just advertising for businesses. I started working with companies that were having a direct impact in the community and people's lives. I'm also working with a friend to launch a company called Create Space that will provide resources for women looking for authentic community.
How did that change how you thought about your job? There's always going to be frustrations and obstacles, but I always try to make it feel like service. I've found that if there's not some kind of deeper purpose, then it's going to fall right on its face. I'm still working just as hard, but in a different way.
Is this where you imagined you would be 10 years ago? I never would have imagined I'd be launching some sort of faith-based curriculum with a pastor's wife. I believe that if you keep listening and keep going to where you're supposed to be, then that stuff will be revealed to you.
What development in Mobile are you most excited about? Having an actual Downtown that I can bring my family to and just go hang out. The parks look better. There are events for the kids. I was even able to take them ice skating!
Tyler Kerns
Class of 2016  // Dean of Students / Head Swim and Dive Coach at St. Paul's Episcopal School AND Associate Head Coach at The City of Mobile Swim Association
People always say that every generation is worse than the one before it. What do you see? Kids are inherently really, really good. It's how we bring them up and the things we teach them that determine what kind of young adults and adults they become. It's our responsibility as adults to do right by them all the time.
Have you had to change the way you do things because of technology? Cellphones and laptops are the easy ones that people always point to. They are great tools as long as kids know what is acceptable and even what is real. Every teenager needs to understand that they are free to make choices but not free of the
consequences.
What will Mobile's schools look like in another decade? I don't know, but I do know that you either adapt or die. I hope nobody looks at the future and says, "I really hope I'm the same in 10 years as I am now." That's probably the coach in me. As a coach, you try to win something or get better at some detail every game. I have the same approach at school.
Name a no-nonsense improvement that Mobile still needs to make. One of the things that I'm passionate about is making sure that every kid is safe around water. I can't stand to find out that another kid drowned because they didn't have access to swim and water safety lessons.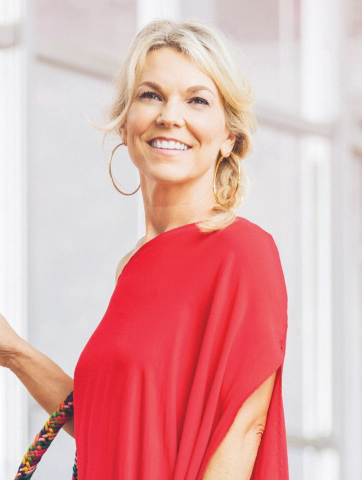 Jennifer Jenkins

Class of 2009 // Founder and President JJPR Agency
What's changed in the last decade? In 2010, I decided to start my own firm to try to find a better balance between my career and family. Over time, it grew from what I thought would be a solo public relations firm to a full-service agency with a team of nine. Not only has my business grown, so has my family — Graham is a college freshman, Miles is a high school junior, and Ann Page is in fourth grade. I've also had tremendous experiences working with community organizations including serving as president of the Junior League of Mobile and on the board of the Mobile Chamber of Commerce.
What sets you apart as a business leader? My ability to listen and to manage a team. I work with a lot of young people who have busy lives and families. So when something happens, say a child or parent gets sick, I know how that feels and want to give them the flexibility to take care of the important things in life. That flexibility is why we've been able to retain some really good people. I know they'll manage their workload and take care of our clients.
How will Mobile look in another 10 years? It'll definitely be more congested, and we'll have to learn to adjust and flex in a bigger city and community, not only in how we think but also in how we work.
Lauren Woods

Class of 2015 // Assistant Professor of Art, Department of Art and Art History, Auburn University
What's new? I just finished my first year teaching in the Department of Art and Art History at Auburn University, and right now I'm at my first artist residency at the Vermont Studio Center. I am not performing anymore as a dancer, but I am still involved in dance, including my latest project — a mixed media collaboration with Sheep Meadow Dance Theatre under the direction of Billy Blanken and musician Jack Ray at the Plaxall Gallery in Long Island City, New York.
What do you miss the most about Mobile? It's nice to focus solely on my own artistic practice, but I miss being a part of the Mobile art community. For many years I was involved with Mobile Ballet, and I got to meet and perform with a lot of great people. I definitely view times performing in Mobile with more nostalgia now, even though I haven't been gone that long.
What were you up to in 2009? I was in my first year of graduate school at the New York Academy of Art. Before that, I had been working for Buzz Jordan, and I remember him encouraging me and telling me, "You have to go to graduate school." I'm really glad he did because it was good to hear that from someone outside of my family and friends.
How has Southern art developed in the last decade? I've always noticed that art from the South tends to focus on storytelling, and that's still the case, but the perspectives and scope of which stories are now being told is broadening. When I first started painting seriously, I tried not to appear Southern at all, but now I'm accepting and using that background as a part of my artistic practice because of how much it has shaped my experiences and visual language.
We are still accepting nominations for the 2019 class of 40 Under 40! Click here to submit a nomination.