The dimly lit concert venue vibrates with energy from the audience. The sparse stage is awash with cyan and magenta hues. Just before performing their sophomore release, "Stories of Appalachia Proper, " in front of a live crowd for the first time, all six members of The Underhill Family Orchestra stack their hands together on stage at the Alabama Music Box. Their faces are smeared with paint as a symbol of the band's unity. Slowly, they begin to quack in rhythm; the tongue in cheek reference to the cult classic movie, "The Mighty Ducks, " helps relieve some of the tension of the moment. "Tonight is the culmination of two years of effort, " says guitarist and vocalist Brian Wattier.
The band got its start in 2009 at the University of Mobile when music majors Wattier, Steven Laney and Benjamin Cook became friends with a redheaded communication major, Joelle Rosen. Laney began writing songs for fun with Rosen on vocals and Wattier on banjo. The result was a home recording called "Family Journal." After positive responses from open mic performances, they began adding more instruments and musicians, including Jeremy Kale Padot and Joe Grove. "We were trying to just go for a family band feel, and that's kind of how we became the Underhill Family Orchestra, " guitarist and vocalist Laney says. The group is known for its versatile troubadours. Each member plays multiple instruments and contributes to vocals and songwriting. During live performances, the bandmates frequently trade instruments between songs. "When I switch from drums to guitar, I become a different person, " says Padot, a Ruddervoorde, Belgium transplant. "And who I am at that moment adds a unique character that otherwise would not be expressed."
The freshly released album marks a new chapter for the group. Funded by donations from an Indiegogo campaign, "Stories of Appalachia Proper" is a love letter to the band's fans. The Underhill Family Orchestra spent 15 hours a day recording the majority of their tracks live in the studio, hoping to recreate the sound of a live performance. "It was pretty taxing to play the songs over and over until will got that perfect take. But in the end, it was definitely worth it, " vocalist and tambourinist Rosen says.
Back at the venue, the quacking fades to music. The night's powerful concert showcases a unique blend of genres. Folk, gospel, punk and rock coalesce amidst the perfect storm of the musicians' unique personalities. Each artist contributes a distinct influence to the overall sound of the band.
From songs about loss and love to narratives full of colorful characters, the lyrics are imbued with meaning. One of the members' favorite tracks,   "Stall's Massacre at New Independence, " communicates universal concepts, such as how individuals conceal their problems from others. "The whole point of being a songwriter is to tell a story – not only one that captivates the audience, but also moves them, " says mandolinist and vocalist Cook.
The Underhill Family Orchestra is just one of the many examples of talent blossoming thanks to Downtown's growing music scene. "It would be awesome to see more local bands coming out of Mobile and spreading across the country, " Rosen adds. "The Port City has such deep Southern roots and from that comes great music."
Meet the Family
BRIAN WATTIER, 25 | Guitar, lap steel
Day job Barista
Hobbies Building and repairing instruments
Artists that inspire him Led Zepplin, Taj Mahal
Favorite track on the new album "'Stall's Massacre and New Independence' is really fun to play."
JOELLE ROSEN, 24 | Vocals, tambourine, acoustic guitar
Day job Photographer
Hobbies Fashion and photography
Artists that inspire her Billie Holiday, Massive Attack, The Beatles
Favorite track on the new album "'The Ballad of Aldo and Kat' because I really love the energy and feeling of the song."
JOE GROVE, 25 | Bass, vocals
Day job Barista
Hobbies "Making dinner and cleaning the house for my lady"
Artists that inspire him Radiohead, The Beatles
Favorite track on the new album "Stall's Massacre and New Independence"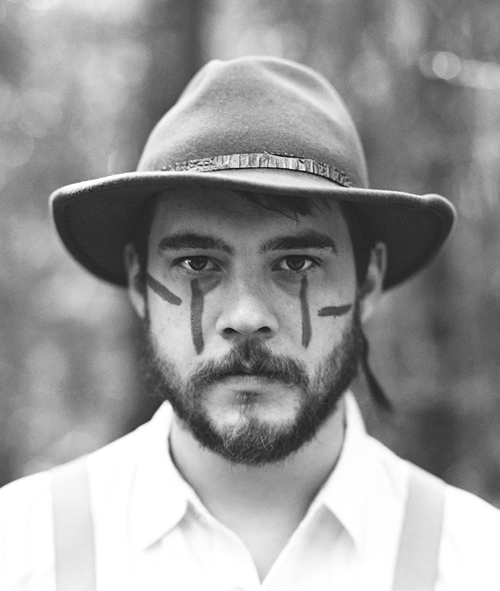 STEVEN LANEY, 26 | Guitar, vocals, drums
Day job Bartender
Hobbies Pokémon and graphic design
Artists that inspire him Robert Pattinson, Salvador Dali, Chris Kirkpatrick 
Favorite track on the new album "Stall's Massacre and New Independence"
BENJAMIN COOK, 30 | Guitar, mandolin, vocals
Day job Server
Hobbies Exercise and competitive puzzle putting together
Artists that inspire him mewithoutYou, Robert Frost
Favorite track on the new album "The Northern Lights"
JEREMY KALE PADOT, 24 | Guitar, drums, vox
Day job Coffee roaster
Hobbies Biking, hiking, camping and competitive coffee making
Artists that inspire him Spencer Krugg, of Sunset Rub Down, Joanna Newsome
Favorite track on the new album "The Lamentation of Orsman Leon Whittle"
March 4: The Underhill Family Orchestra
Alabama Music Box • 455 Dauphin St.
8 p.m. Come out and hear the band perform live in Mobile's LoDa. theunderhillfamilyorchestra.bandcamp.com
---
text by Tim Borland • photos by Luke Lindgren