Published in "A History of Mobile in 22 Objects"
The area at the south end of Ann Street has a storied connection to aviation extending back more than 130 years. That area, known to locals as Brookley Field or just Brookley, is today the site of the only Airbus assembly facility in the United States and the location of a number of aerospace operations. The history of Brookley foretold these current uses.
In 1890, John Fowler came to Mobile with an abiding interest in the emerging field of flight. By 1893, Fowler had built and flown a "flying machine" propelled by a large, twisted rubber band that turned a propeller as it unwound. By 1896, Fowler had moved his shop to Monroe Park, adjacent to the area that would become Brookley, and perfected the design of the propeller and wings of his craft. Unfortunately, he was never able to perfect an engine for his craft, but it is reported that in 1900, one of the Wright Brothers visited Fowler's shop to inspect (and eventually adapt) the design of Fowler's propeller and wings.
Mobile's first formal "flying field," Legion Field, was established prior to 1920, probably within the Fairgrounds property, then located just north of what is today Brookley. Bates Field, the first Mobile municipal airport, was dedicated in 1929 just south of the Fairgrounds. There were few regularly scheduled flights to and from Bates Field, but airmail service between Atlanta and New Orleans made an intermediate stop there. It is rumored that both Charles Lindbergh and Amelia Earhart landed at Bates Field.
In 1938, the United States Army Air Corp (the United States Air Force was not established as a separate branch of the armed forces until 1947) acquired the area that had been occupied by Bates Field, partly due to concerns about war in Europe. Mobile's municipal airport was thus moved to the western edge of the city and carried with it the name Bates Field.
The newly named Brookley Army Air Field was unique for its location at a deep water port and consistently good flying weather. (It did not hurt that Frank Boykin, a member of the U.S. House of Representatives from south Alabama, advocated for the Brookley project.)
The Brookley Army Air Field was intended to serve two primary functions: an aircraft maintenance and overhaul facility and a supply center for Army aviation, an Air Material Command. At its height, 17,000 civilians were employed at Brookley, maintaining and repairing bombers and fighters and handling supplies for Army Air facilities throughout the United States and South America. In the last six months of 1944, 2 million pounds of supplies were shipped from Brookley aboard 19,000 flights. Another 65 million pounds of supplies left Brookley by rail and vehicle.
Several unique projects were undertaken at Brookley including the top-secret "Ivory Soap" project, which converted six large liberty ships into Aircraft Repair Units and eighteen smaller vessels into Aircraft Maintenance Units for use in the war in the Pacific. 
After a dip in employment upon the end of World War II, the Cold War of the 1950s held civilian employment at Brookley to 16,000. But in 1964, a crushing blow came to the region's most important employer. In an effort to increase efficiency, the Department of Defense resolved to consolidate Air Force operations and announced the closing of three air bases, including the one at Brookley. Brookley was scheduled to be decommissioned in 1969. Even with five years notice, the closing of Brookley proved devastating to Mobile and the surrounding area. More than 14,000 jobs were lost (about 10 percent of the area's workforce) accounting for payroll of between approximately $95 million (at least 20 percent of the local area's economy). As the last flag to fly over Brookley Army Air Field was lowered on June 30, 1969, many families had already left Mobile to look for employment elsewhere. It marked the end of a prosperous era and the beginning of a difficult one. By 1967, Mobile's economy was already in recession, and the annual growth in the local economy between 1965 and 1971 was less than 1 percent. That recession lasted for at least a decade.
The tide began to turn again in the 1990s, when other aerospace companies began locating facilities at Brookley once more. VT Mobile Aerospace Engineering opened a facility in 1991 and grew to employ a staff of more than 1,400. Brookley continued to attract companies involved in aviation and, in 2012, scored its biggest success when Airbus announced it would build its A320 family of passenger jets in a new facility located there. It would be the first such commercial aircraft facility ever to be built by a foreign manufacturer in the United States. That promise was realized on September 14, 2015, when Airbus opened its one million-square-foot assembly facility at the Mobile Aeroplex at Brookley.
While the journey of Brookley from those early days of flight to the manufacture of Airbus passenger aircraft has been difficult at times, the trajectory has been dedicated and straight —  and always aimed for the skies above Mobile.
Bob Allen is a native of Mobile and a lifelong enthusiast for its history. He has served on the Mobile Historic Development Commission, the City of Mobile Architectural Review Board and the Alabama Trust for Historic Preservation. He is executive director of the Historic Mobile Preservation Society and has previously served on its board of directors.
---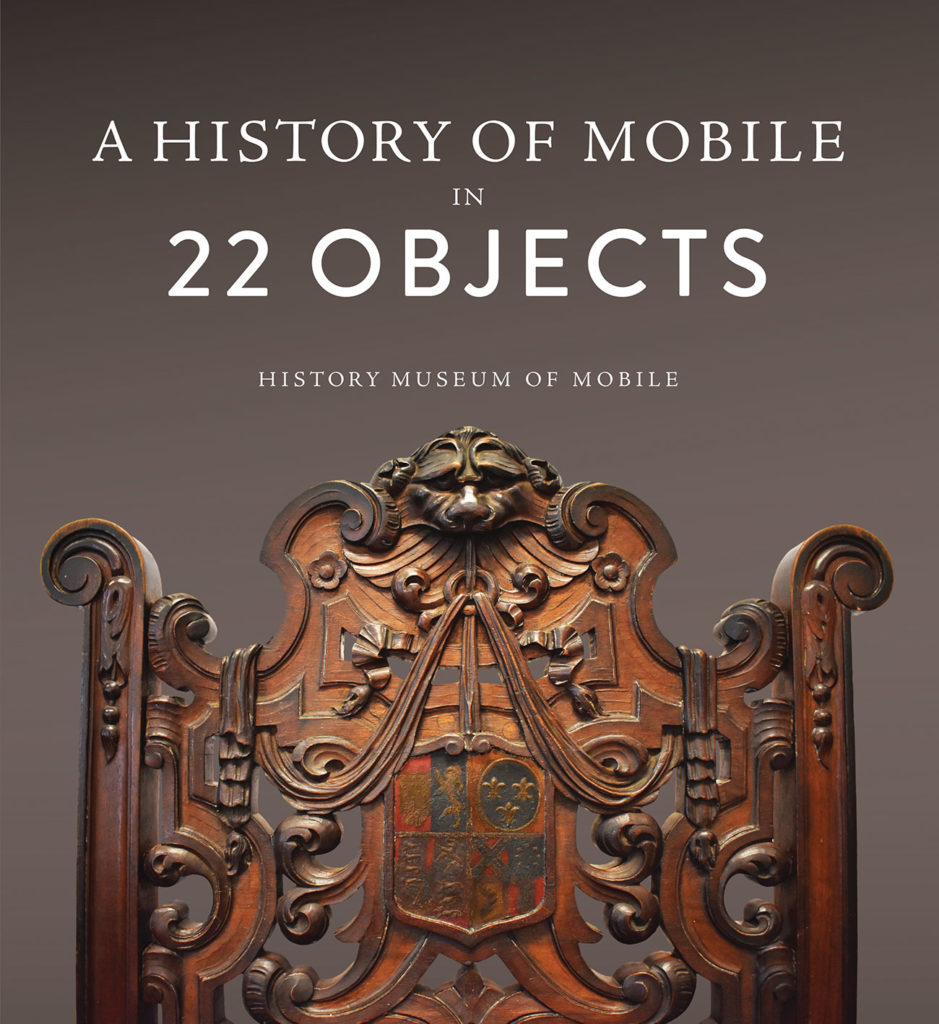 "A History of Mobile in 22 Objects" by various authors
Click here to purchase
Released in conjunction with the History Museum of Mobile exhibit, this photo-heavy compendium delves into the city's history through the analysis of 22 artifacts by Mobile's leading researchers.