"Pardon the mess, the children are making memories". How many times have you pinned that phrase or liked that comment on Instagram? If you are anything like me, that quote is extremely relatable. I have three kids under the age of five, and we live in a Midtown home that doesn't have a second story to hide our playroom. Our children literally play in a room that is centrally located in our home. I walk through it a million times a day. If you are a guest in our home, you can't get to the kitchen from the front door without walking through our playroom. So, when I started to design this room for our kids, I knew that function and beauty needed to go hand in hand. I wanted it to look great all the time, but I also knew I wanted it to be a space our kids love!
Here are 5 things to consider when designing your playroom:
Storage
If you want your playroom to look neat, you need to have STORAGE! We opted for custom designed cabinets with both open and closed storage. We hide the "ugly" and bulky toys in the base cabinets and use our open shelves to display books and baskets that house smaller toys like blocks, puzzles, and art supplies.
De-Clutter
My friend Clara with The Home Organized, came over and helped me tremendously in our playroom with de-cluttering! She said kids get overwhelmed just like adults do with too many choices. She implemented "toy rotation" at our home where we have containers of toys that we rotate in and out every month to keep the toys in our playroom fresh! My kids always act like every month is Christmas even though its the same toys they played with 3 months ago! It's been amazing for their attention span. When they aren't bored with their toys, they take better care of them!
Art Display
Playrooms are the perfect place to display the lovely piles and piles of artwork that our kids come home with. Find a cute pin board (I got mine from Pottery Barn Teen), or if you have younger kiddos I recommend a magnet board because the pins can be a little risky at times, and let them proudly display their works of art!
Make Clean Up Easy
I guess this kind of goes hand in hand with storage, but it is important to include your kids in the clean up process. Have baskets or bins at your kids level for them to easily access for quick pick up! My friend Clara labeled these for me, and it helps my kids know where to put certain items back! These baskets look great all the time, and they hide so much!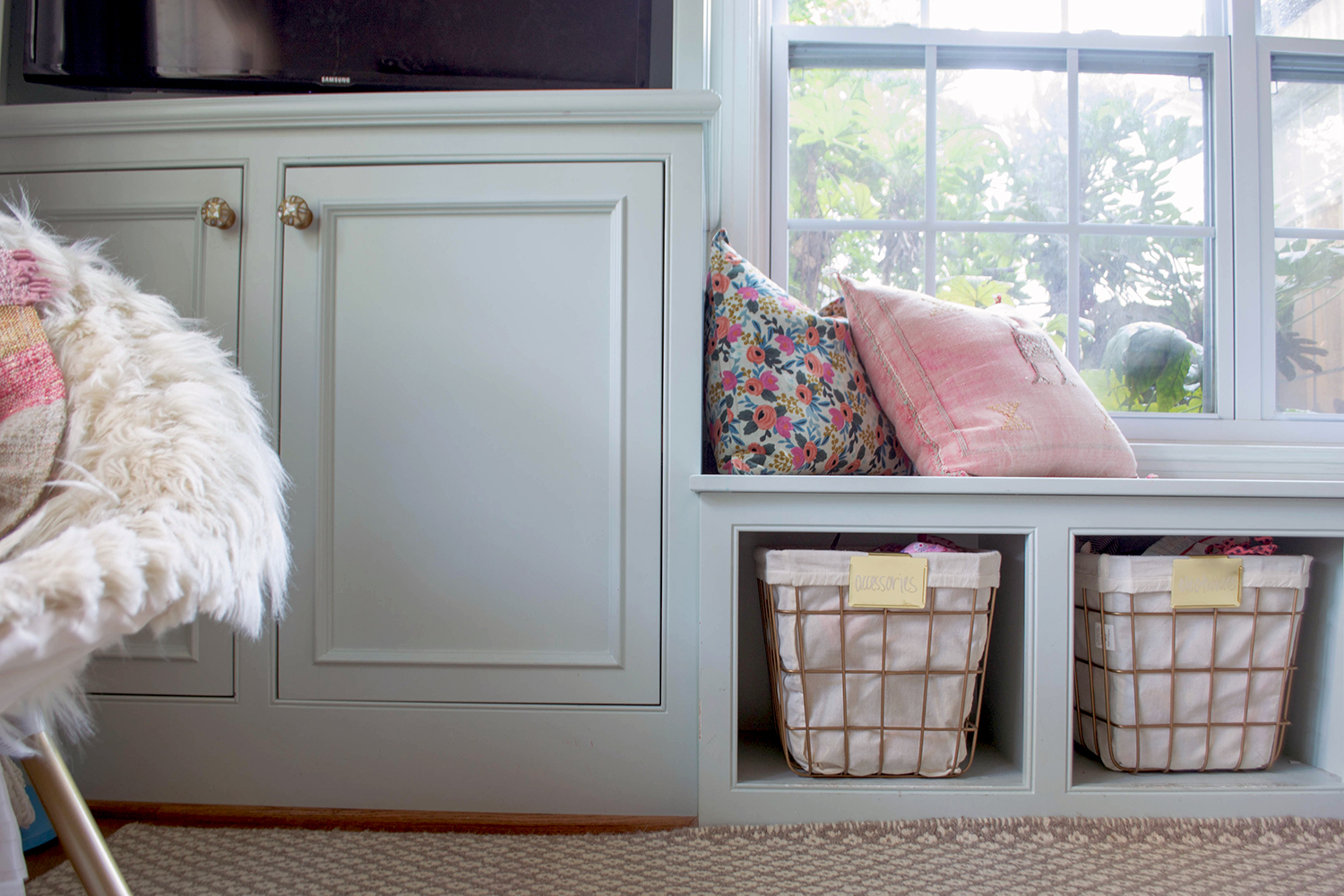 Play Table
Have a table for your kids to work at in your playroom. My kids love their play table and spend so much time crafting and snacking at this table. It is so nice to have a space for them to work in there playroom and it cuts down on kid clutter in the rest of the home!
I hope that these tips will help you design a pretty and functional playroom for your kiddos!
Caitlyn Waite is an interior designer who lives in Spring Hill with her husband and three children. Click here to browse more of her work.