Mary Alice Shreve and Cory Michael Cain were married at Spring Hill Presbyterian Church on Nov. 3, 2018. Dr. Buz Wilcoxon officiated at the ceremony.
Given in marriage by her parents, Barkley and Lewis Shreve, the bride wore the ivory satin dress and lace veil previously worn by both her mother and grandmother in their wedding ceremonies. She carried a colorful bouquet accented with vintage ribbons.
Dara Rogers was matron of honor, and bridesmaids were Sage Arnold, Callie Brust, Katie Cain, Alexandra Cavallaro, Kristen McRae, Molly Short and Julia Shreve. The bridesmaids wore sapphire one-shoulder gowns and carried multi-colored bouquets. Killette Anderson and Caitlin Littlejohn were readers. Mary Morton served as program attendant. The floral decorations, accented with fresh produce as a nod to the bride's dietitian career, were created by Julia Greer Fobes.
The groom, son of Carol Cain and Kevin Cain, was attended by Lewis Lowe as best man. Groomsmen were John Howington, Alex Jones, Daniel Kaufman, Robert Shreve, Patrick Stewart, Ryan Vincent and Seth Wilkerson. Patrick Pallotta served as usher.
At the church, family and friends enjoyed beautiful music from the violin, cello, trumpet and organ. A reception followed at the Country Club of Mobile, where guests were entertained poolside by the Excelsior Band before entering the main ballroom and dancing to the sounds of Electric Avenue and a surprise performance by the groom's former band. The cake from Pollman's Bake Shop was surrounded by heirloom silver candelabra and toasting cups. The bride and groom departed the celebration with a white serpentine send-off.
Ceremony Venue Spring Hill Presbyterian Church Reception Venue Country Club of Mobile Makeup Courtney Matthews Hair Adelaide McAleer Bridesmaid Attire Something New + Knot Just Beads Florist Julia Greer Fobes Bakery Pollman's Caterer Country Club of Mobile Photographer Jennie Tewell Band Excelsior Band + Electric Avenue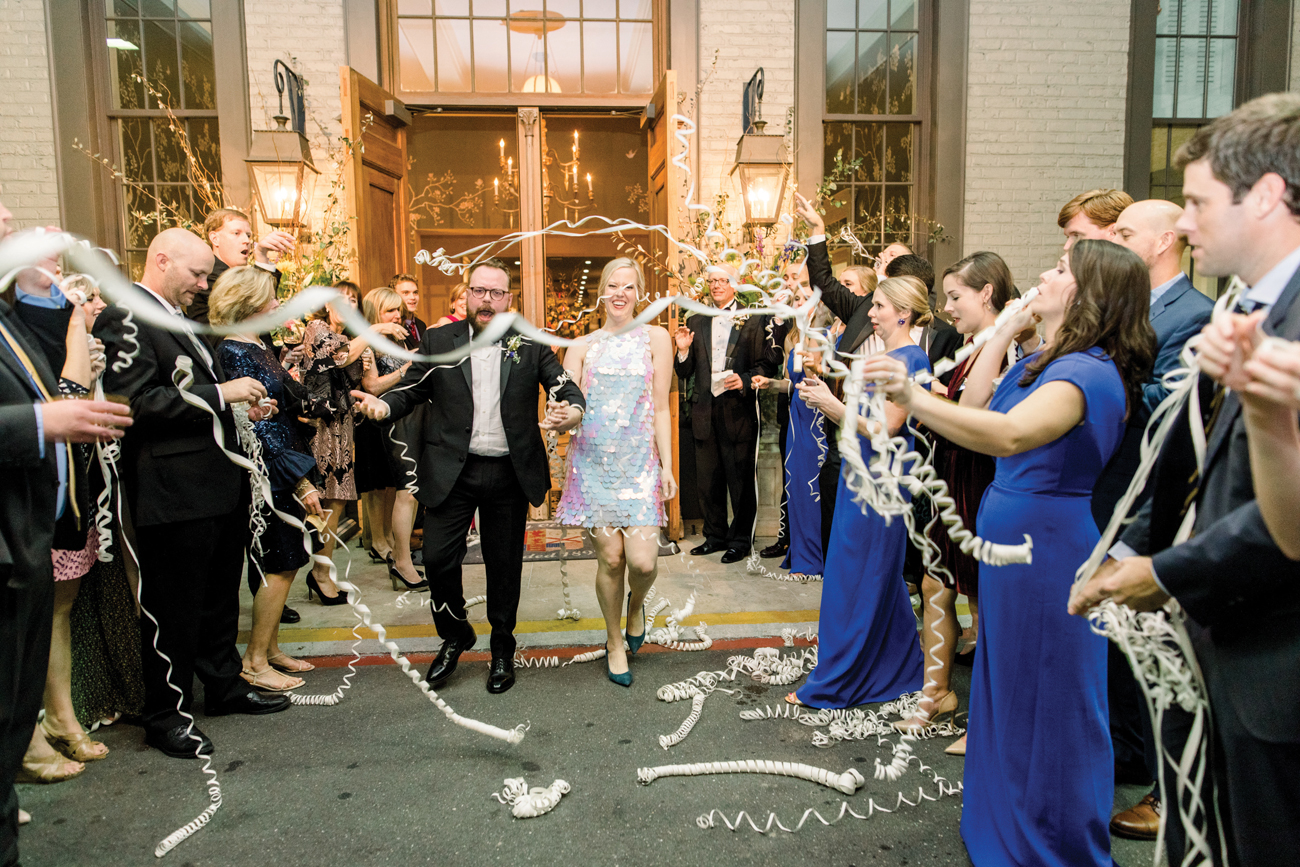 Want to have your wedding featured online? Click here to purchase a wedding announcement!