Mobile Bay Magazine Staff
Try your hand at Sunset Pointe's classic dish, a delicious creation from Chef Pete Blohme.
Cool nights call for a warm, hearty dinner.
This year's class of young, local professionals is raising the bar of success and inspiring optimism for this new year on the Bay.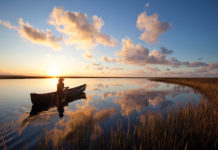 We close the door on 2020 with a look at some of the most eye-catching photos of the year.
According to the analytics, these are the stories our readers couldn't get enough of.
Enjoy this collection of 10 of the most delicious recipes featured in Mobile Bay this year. Bon appétit!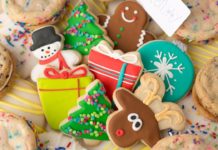 Although yuletide will certainly be different in 2020, "different" doesn't have to be a downer. Here are 20 fab ideas to bring on the joy and make this a holiday season to remember.
Your Thanksgiving feast won't be complete without this classic finale.
A one-pot dish with a flavorful kick
As you make your way to the bottom of the glass, the splendid sweetness of the cocktail will inevitably beg you to imbibe one more.