In honor of the first-ever Mobile Brick Convention, MB takes a deep dive into the toy phenomenon known around the world as Lego.
Like most Mobile Bay boys, Ben Cummings grew up loving the water. Unlike most Mobile Bay boys, he turned his love into a business: Tensaw Boatworks.
The Chin Family's story spans from China to Mobile, where they became integral community members and business owners
From concrete to heavy equipment, five local women take care of business in traditionally male-dominated industries.
Mobile teacher Carey Arensberg uses frank talk about trauma, combined with her fun-loving nature, to make mental wellness attainable for all. Her message of hope has attracted national attention.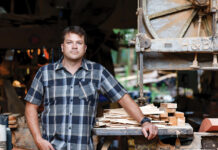 Wood salvager and craftsman Adam Scardamalia reclaims the natural beauty of trees.
A lifetime of fishing in waist-high water has yielded plenty of specks for Buddy Russell – and two lifetimes' worth of stories.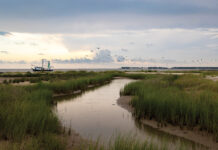 How local homeowners and communities are working to combat shoreline erosion
The annual honor recognizes the environmental guardians of our communities.
Hop in the car and hunt down some of our favorite odd and amusing roadside attractions.