Mobile Bay Magazine Staff
64 local dishes, only 1 winner. Cast your votes today!
Recreate the Fairhope restaurant's popular appetizer at home.
A lightened up version of a Southern classic
A healthy dose of butter and lemon takes fresh Gulf shrimp to the next level.
This delicious chopped salad is an easy way "eat the rainbow" and get all of the nutrients, vitamins and minerals your body craves.
From elaborate MoonPie sweets to cocktails with a kick, these Carnival recipes will get you in the Yardi Gras spirit.
Try your hand at Sunset Pointe's classic dish, a delicious creation from Chef Pete Blohme.
Cool nights call for a warm, hearty dinner.
This year's class of young, local professionals is raising the bar of success and inspiring optimism for this new year on the Bay.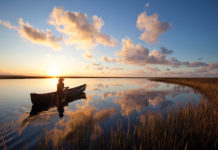 We close the door on 2020 with a look at some of the most eye-catching photos of the year.