Tucked away on a tree-lined street off Scenic 98 in Fairhope, Keith and Shana Kowal's home is incredibly close to everything there is to enjoy on the Eastern Shore, yet hidden from the busy, rapidly growing community.
That duality is perfect for the Kowals, self-proclaimed homebodies who moved back to Baldwin County from Atlanta to enjoy their tight-knit circle of family and friends. Their children, Jenna Helen, 12, and Gunnar, 10, spent summers in Fairhope visiting family and begged to move to South Alabama.
"In Atlanta, we didn't feel that sense of strong community, but here, we have found it so quickly," Shana says. "Our kids love it here."
Designed for togetherness
Shana, who began her career in medicine but discovered a passion for interior design later in life, spent two years designing every element of their gorgeous home, which was built in 2015 by Craig Homes, Inc. An open floor plan encourages family time and easy, kid-friendly gatherings. A spacious but cozy great room includes the kitchen, dining room and living area, and rather than hide the bedrooms upstairs on their own, Shana placed each one adjacent to this communal family space.
"Having all of our bedrooms on the main floor was actually my kids' biggest request," she says. "In our home in Atlanta, they were upstairs, and my kids told me they didn't want to be detached from us in the new house."
Another must: a fireplace.
"I know this is South Alabama and basically the tropics, but we love a fire in the fireplace," Shana says. "Just about every day, my kids come home from school, get in their PJs, light a fire and snuggle up in their chairs. That was something we started in our previous home, and we couldn't imagine not doing it here."
Designed for real life
Shana has nothing against shiny white paint and furnishings, but she also believes in pragmatic design. The Kowals have two children and three dogs. Rather than fussing about scuffing the floors or dirtying white furnishings, they designed a home the family could enjoy. From the durable European white oak flooring to semigloss paint in the hallways, every detail of the home reflects Shana's priorities.
"I have a lot of nice antiques but didn't want it to feel like a museum," she says.
Another feature of the home is the absence of formal spaces. Every room and piece of furniture is used and enjoyed.
"The first table Keith and I bought together sat in a formal dining room for 15 years, and we only used it at Christmas," Shana says. "Here, we use it every day. We eat all of our meals at this table, the kids do homework here — it's a special piece to us, and now we can appreciate it."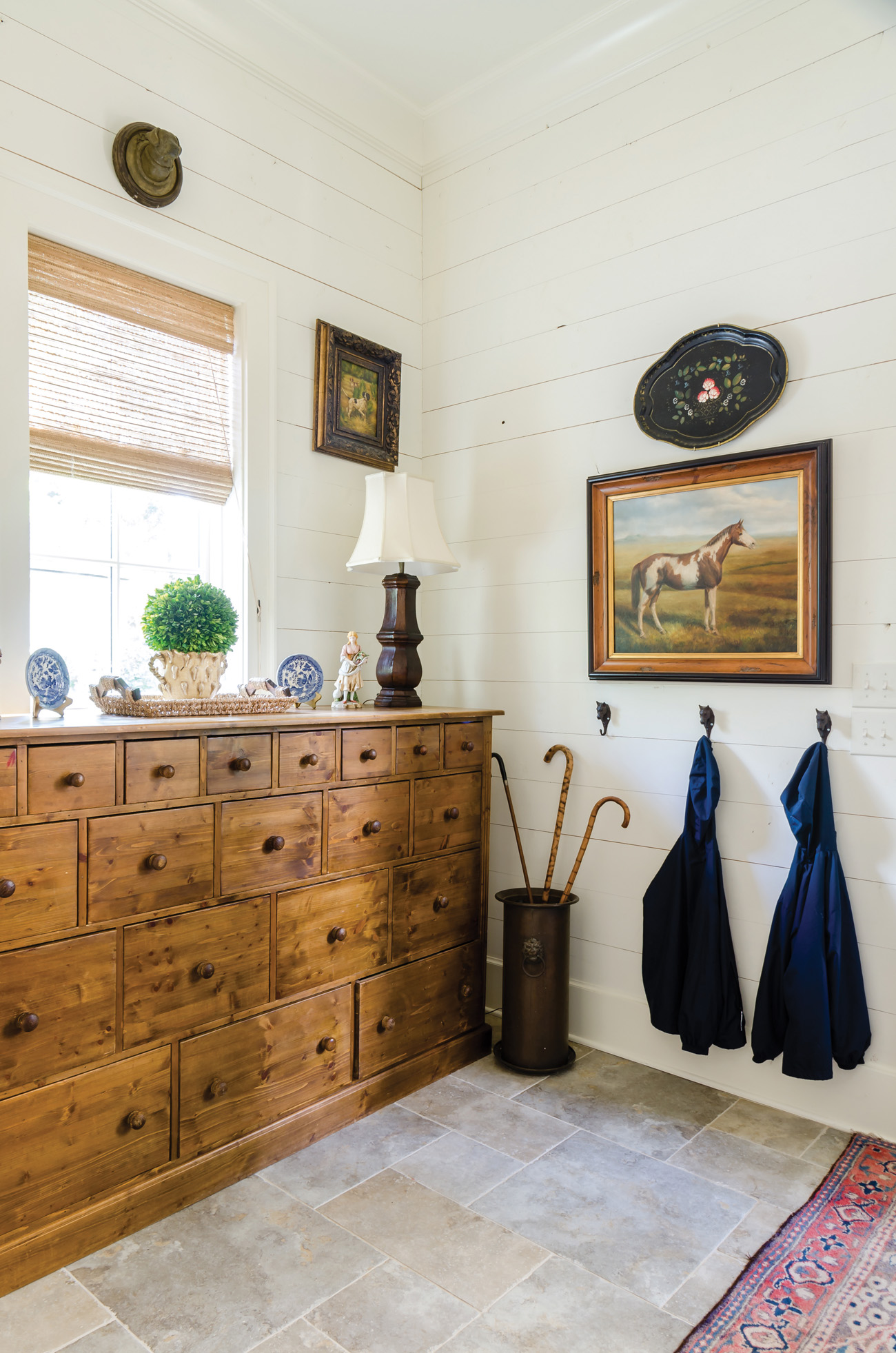 Designed for rest
Shana and Keith met in Atlanta while they both practiced medicine. Shana was a physician's assistant in a family medicine practice. Keith, an ENT with expertise in robotic head and neck surgery as well as sleep medicine, rented space at Shana's practice.
They married in 2004, and Shana chose to quit practicing medicine and stay home when Jenna Helen was born. Keith's career took off, requiring him to work long hours. When the family relocated to Baldwin County, Keith opened his own practice and has invested a lot of time ensuring its success.
In addition to Keith's work schedule, the family travels frequently for the children's sports — Jenna Helen is a talented equestrian athlete and travels to compete in the Hunter-Jumper A-Circuit, while Gunnar plays travel basketball in addition to being part of Christ the King Catholic School's team. "The whole purpose of us moving here was to have more family time," Shana says. "When we're all home, we want to spend a lot of quality time together. I wanted everyone to have a warm, cozy space to relax when we aren't working or traveling."