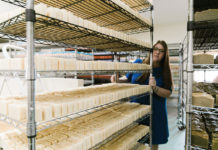 A mother's desperate search for a nontoxic alternative births a local skincare company.
A one-time Midtown drugstore, Nixon's now cures a craving for libations and sandwiches.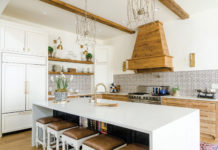 One family-centric Fairhope home is filled with special touches that unite parents and children, making the most of their precious time together.
An Eastern Shore food truck with farm-fresh bites
Create your own perfect dish at WeMo's hot new eatery.
An exciting revitalization effort is sweeping St. Louis Street in downtown Mobile, with new businesses moving in to ensure the thoroughfare reaches its modern-day potential.
A year ago, a new Thai restaurant quietly opened its doors on the corner of Common and Government streets in Midtown. Since then, Aroy Thai has gained a loyal...
The Grand Hotel's new restaurant destination
Whether dominating the field, commanding the stage, excelling academically or empowering the community, these are the kids to watch.
Old Shell Road has come a long way. The historic thoroughfare, now one of the most well-traveled routes between downtown and West Mobile, is home to countless beloved businesses, schools and neighborhoods. And thanks to a handful of nonprofits, developers and business owners, it's in the middle of a major revitalization.