Whether dominating the field, commanding the stage, excelling academically or empowering the community, these are the kids to watch.
Old Shell Road has come a long way. The historic thoroughfare, now one of the most well-traveled routes between downtown and West Mobile, is home to countless beloved businesses, schools and neighborhoods. And thanks to a handful of nonprofits, developers and business owners, it's in the middle of a major revitalization.
Long summer days are the perfect time to foster a love for reading in our kids. With the help of local psychologist Dr. Katie Penry, sideline the screens and check out these books instead.
MB talks coastal conservation and public awareness with the endlessly energetic director of the Weeks Bay Foundation.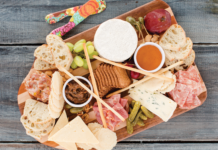 Searching for a way to provide your guests a culinary adventure without hours of cooking? Look no further than an artfully selected charcuterie board.
Three Bay-area moms began a journey to pursue safer personal care products for their families and found themselves advocating for legislative changes that could impact generations.
In one historic community, a new supper club turns neighbors into good friends.
Our gumbo roots run deep along the Gulf Coast, and the time-honored dish is often a welcoming wintertime staple.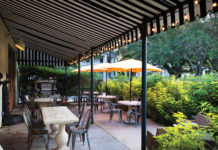 The ultimate roundup of café patios, courtyards and decks where you can enjoy the crisp fall weather while dining al fresco
From humble roots comes a celebration of Southern flavor.