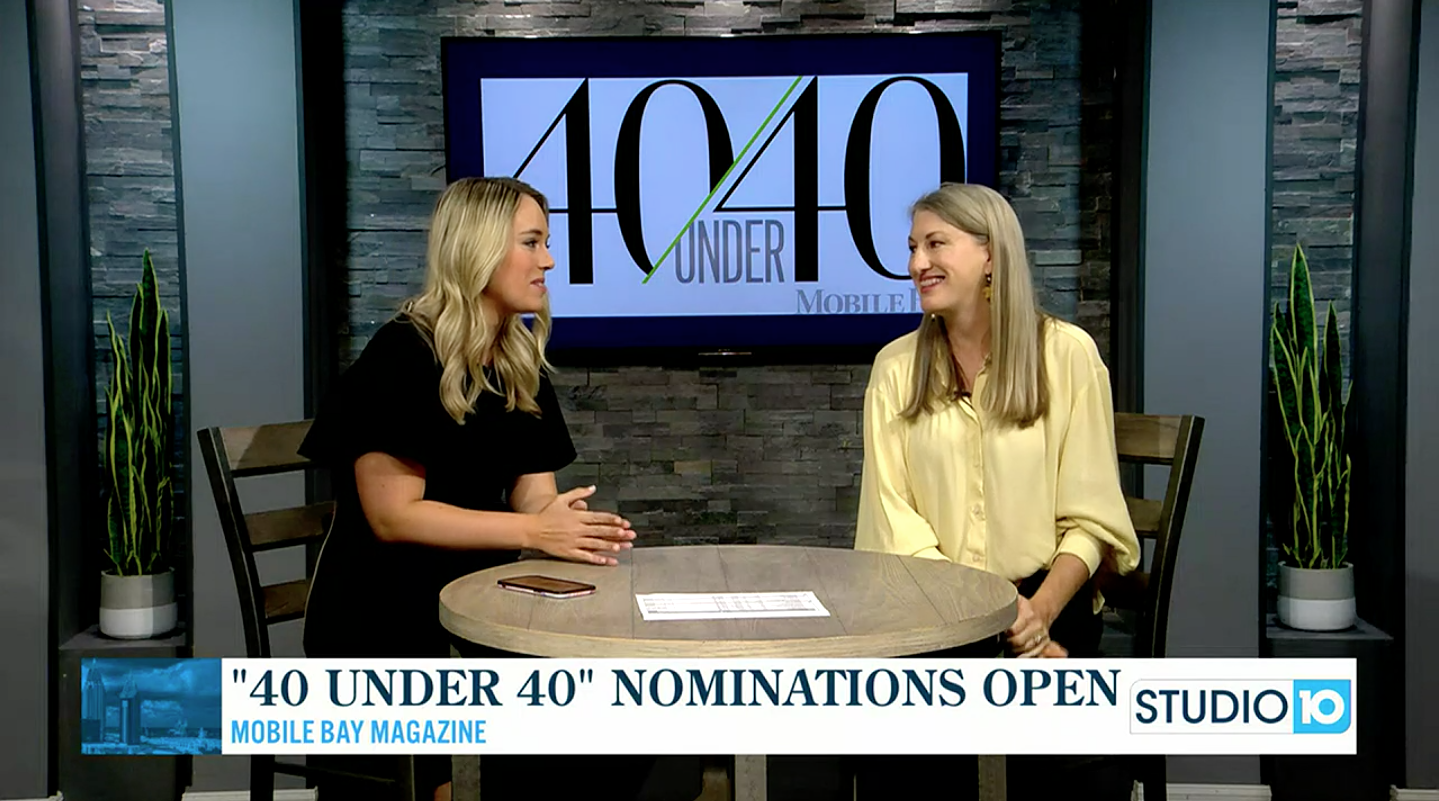 Catch MB's Editor on the morning news explaining everything you need to know about 40/40!
What are the qualifications for 40 Under 40?
First and foremost, we are looking for professional success. We also are interested in knowing about community service, as well as trade groups, etc. Those chosen must be no older than 39 on January 1, 2023.
I would like to nominate someone, but they will turn 40 before January 1. Can I still nominate that person?
No. Nominations for anyone who does not meet the age requirement are discarded. We verify birth dates of finalists.
Can I just call or send you an email with the name of the person I'd like to nominate?
No. We need to have the form filled out, including contact information for the person you are nominating.
I want to nominate someone but can I remain anonymous?
No. We need to have the form filled out, including contact information with any 3rd parties.
I want to nominate my boss, but would it be better if someone higher up nominated them? Can a family member nominate someone?
You can nominate yourself, a client, friend, coworker or family member, etc. The most important thing is the clear, business-oriented reason for the nomination.
Does it help if many people nominate the same person?
No. In fact, it sends a negative impression if there is evidence of an organized campaign to send many nominations.
Will more than one nominee from the same company be accepted?
Yes.
Who decides who will be in 40 Under 40?
A panel of business and community leaders.
How does the process work?
Once all nominations have been received, they will be reviewed blindly with the panel of judges making the final selection of 40.
What is required of those who are selected?
The selected award recipients will be required to make themselves available for a photo shoot and short interview with a writer.
Can I contact you to see how my nominee is doing in the judging process?
No. We don't give status reports.
Can I nominate someone that was in the 40 Under 40 last year?
No. Once someone has been a member of a 40 Under 40 class, they are no longer eligible.
If you have any additional questions, please contact Stephen Potts at [email protected].