Take a walk in Sydney Betbeze's shoes as she fights to preserve the historic districts of Mobile.
Daphne's Jerry Gardner turned a passion project into a career. Now it's his way of forging bonds with veterans.
Walk with Mashama Bailey, acclaimed chef and co-owner of Savannah's The Grey restaurant, on her journey to authorhood ahead of her visit to the Port City.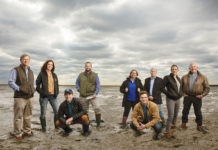 Mobile Bay's annual Watershed Awards recognize the environmental guardians of our communities.
Relive some of the biggest concerts in Mobile's history through the eyes of those who attended.
Jennifer and Adam Alford trade in their food truck for a charming brick-and-mortar restaurant in the heart of Spring Hill.
Meet 11 students who have exceeded all expectations for anyone their ages. Despite such trying times, these young men and women are the embodiment of excellence.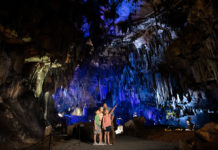 Looking for a fun, outdoorsy getaway? You don't have to travel far to find one. Take a look at a few places right here in Alabama's backyard.
Get an inside look at how local homeowners showcase their personal style through art.