Meet 11 students who have exceeded all expectations for anyone their ages. Despite such trying times, these young men and women are the embodiment of excellence.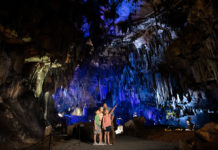 Looking for a fun, outdoorsy getaway? You don't have to travel far to find one. Take a look at a few places right here in Alabama's backyard.
Get an inside look at how local homeowners showcase their personal style through art.