MoonPies in Maine? West Indies salad in West Virginia? Some said it couldn't be done, but alas, Mobile Bay Magazine has found a Bay-Area transplant in all 50 states (and the District of Columbia) in honor of our 50 year anniversary. Although the selections stretch across climates, time zones and the Pacific Ocean (wink wink, Hawaii), one thing is certain — when a Mobile or Baldwin county native relocates, they always take a little piece of home with them.
From the mountains, to the prairies, to the oceans white with foam, God bless Mobilians, far from their home!
---
Alabama
Beverly K. Johnson // Program Analyst, NASA // Lives in Huntsville
At NASA, West Mobilian and Baker graduate Beverly Johnson manages multimillion dollar budgets for teams supporting the Human Landing System program, responsible for sending the next crew to the moon. "One great perk of working for NASA is meeting our astronauts," she adds. Huntsville, she says, "is a blend of being a college, military and government city," but nothing beats home's fresh seafood. "I've recently discovered a little place in Mobile called K&D Seafood that does the best low-country boils."
Alaska
Carly Haas // Nurse Practitioner, Southeast Alaska Regional Health Consortium // Lives in Sitka
Carly Haas, West Mobile-raised and Davidson-educated, works in a pediatric clinic that serves a local boarding school. "The biggest difference between Mobile and Sitka is the climate and size," Carly says. "Sitka typically has temperatures between 30 – 60 degrees … and 14-plus hours of daylight / darkness, depending on the time of year," not to mention a population of only 8,500. A fun fact: "We went fishing on my due date for my son and were able to see whales, sea otters and sea lions while catching large halibut."
---
Arizona
Reid Marshall // Quality Assurance Admin., Vanguard (Investment Firm) // Lives in Scottsdale
"Phoenix is sunny every day," Reid Marshall says from nearby Scottsdale. "Every. Day. I have stopped checking the weather because I know it will be sunny and warm. I never thought I would miss rain, but here I am." Nevertheless, Reid, a graduate of St. Paul's, marvels over the diverse climates available across the state. "You can go from a hot desert to places with over a foot of snow in about an hour of driving." What he misses most about Mobile? "How green everything is. Lawns out here are rocks instead of grass, so it just isn't the same."
---
Arkansas
Vincent Turner Jr. // Assistant Vice-President of Continuum of Care, St. Bernards Healthcare // Lives in Jonesboro
As VP of continuum of care, Vincent Turner Jr. guides and tracks patients over time through an array of health services at Arkansas's St. Bernards Healthcare. The Davidson graduate says, "When I visit home, I'm looking to get on the water and eat good food."
---
California
Tim Cook // CEO, Apple // Lives in Palo Alto
Though born in Mobile, Tim Cook, the leader of the world's first company to be valued at $1 trillion, moved with his family to Robertsdale in middle school. Tim's father worked as a foreman for Alabama Dry Dock and Shipbuilding while his mother worked at Robertsdale's Lee Drug Store. The future CEO played trombone in the band, served on the Robertsdale High School yearbook staff and delivered newspapers for spending money. After graduating from Auburn, Tim worked at IBM, Intelligent Electronics and Compaq before being hired by Steve Jobs at Apple. Named Apple's CEO in 2011, Tim still calls himself a "proud son of the South"; he often visits family in Robertsdale.
---
Colorado
Drew Gottlieb // Attorney, Berg Hill Greenleaf Ruscitti LLP / Lives in Denver
Drew Gottlieb traded the altitude of Spring Hill, where he was raised, for the mile-high altitude of Denver. He practices corporate law in nearby Boulder and also provides consulting in the music industry. "With Denver's access to the mountains, it's easy to take weekend trips all year round to beautiful settings," he says, but there's a lot to miss about home. "The proximity to the Gulf is definitely what I miss the most. We always have to take a trip to Dauphin Island, Dog River, or over the Bay when I'm home and splurge on fresh seafood as much as possible."
---
Connecticut
Karen Moseley Waggoner // Program Manager, Targeted Leadership Consulting Inc. // Lives in Mystic
Mobilians Karen and David Waggoner have learned to embrace, and even enjoy, the cold. "Despite growing up in the South, we have both adapted to the cold winters," Karen says. "From downhill skiing to cross-country skiing to platform tennis, we have learned to embrace the snow and cold temperatures." When they return to Mobile, the couple and their two children make sure to visit "any place that has fried crab claws."
---
Delaware
Curtis Kennington // Rector, Immanuel Episcopal Church // Lives in Wilmington
Having lived on both sides of the Bay (Midtown Mobile and Fairhope), Curtis Kennington says his yearnings for home range from the oak trees on Government Street to the October sunsets from Orange Street Pier in Fairhope. "The Delaware beaches are grey," he says, "but beautiful." The Murphy High School graduate earned his Master of Divinity from General Seminary in New York City, a leading center of theological education in the Anglican Communion. He and his wife Sellers have two sons.
---
Florida
Jennifer Eslava // Bartender/manager, Blue Fish Restaurant & Oyster Bar // Lives in Jacksonville
Baker High School graduate Jennifer Eslava says she misses the Southern charm of Mobile, "even though I'm technically still in the South. Also I carry heritage in Mobile, so it will always be close to my heart. You don't find Eslava on a street sign here often!" Jennifer is also the founding artist of Eslava Arts, through which she has created and sold abstract art for over 12 years.
---
Georgia
J.D. Ellis // Management Consulting Manager, Accenture // Lives in Marietta
B.C. Rain graduate J.D. Ellis is a problem solver, specializing in finding management solutions to complex problems. He is also a 6th-generation descendant of two shipmates on the Clotilda, the last known slave ship to come to America. J.D. recently appeared as a panelist on a "60 Minutes" segment highlighting the story. "Since I can remember, my family has been on the frontlines working to preserve the history and legacy of our ancestors and Africatown." The camera seems to find J.D.; "I've randomly stumbled upon different projects while they were filming in the Atlanta area."
---
Hawaii
Paul Atkins // Cinematographer and documentary filmmaker, Moana Productions Inc. // Lives in Honolulu
Paul Atkins has come a long way since his time as a student at Augusta Evans, Sidney Phillips Jr. High School then Murphy High School (C'68). The Emmy Award-winning filmmaker has filmed wildlife with National Geographic, the BBC's "Planet Earth" and has even worked in fictional filmmaking: On a 40-day voyage around Cape Horn, he filmed the storm footage for "Master and Commander," which won the 2004 Academy Award for cinematography for Russell Boyd. "Mobile and Honolulu are two different worlds in so many ways," says the filmmaker, who works with his wife Grace. "The islands are a crossroads in the middle of the Pacific, so we are exposed to many different cultures from both east and west … and surrounded by the deep, impossibly rich blue Pacific Ocean. That is what attracted me to Hawaii initially, as I moved here to study marine biology at University of Hawaii." Even in that tropical paradise, Paul still misses "local Gulf Coast seafood, especially blue crab, shrimp and oysters, which are simply the best in the world."
---
Idaho
Harrah Friedlander // Studying conservation biology at the University of Idaho // Lives in Moscow
"Moscow is a lot smaller than Mobile and is surrounded by serenely beautiful rolling hills," says Harrah Friedlander, who grew up in Spring Hill and graduated from St. Paul's. "There's just so much space everywhere."
---
Illinois
Anna Todd // Counseling Intern, Chicago Women's Health Center // Lives in Chicago
Daphne native and Bayside graduate Anna Todd is working as a counseling intern while earning her Masters in Social Work degree from the University of Illinois at Chicago. Compared with Mobile, she says, "Chicago has more seasons, craft beer, cheese curds, public transit and pro sports teams. While Mobilians crank down the AC during their hot, humid summers, Chicagoans blast the heat in their freezing winter temps. It can be a bit jarring for this Southern girl to wear sweaters well into May, or sometimes even June!"
---
Indiana
Polly Blythe // Online fitness coach and trainer // Lives in Fishers
As an entrepreneur in the fitness industry for four years, Polly Blythe "helps people become the strongest, healthiest and best versions of themselves." The Faith Academy graduate still proudly carries home around with her — intentionally or not. "Many people still pick up on my Alabama accent even though I've lived in the Indianapolis area for almost 7 years," she says.
---
Iowa
Reginald Bracy // Student-Athlete, University of Iowa // Lives in Iowa City
Former St. Paul's multi-sport standout Reginald Bracy has fought off the Iowa City cold to learn the system as a defensive back for the Hawkeyes. In an interview with the university, Reggie said, "Iowa City is a great city, I love it here. It is a great college town and has a loving atmosphere." What he misses most about home? "My family and friends— and can't forget Foosackly's."
---
Kansas
Kellie Gentry Hussman // Lives in Fort Leavenworth
A Daphne native must adapt when living in a landlocked state. "We found a nearby lake to enjoy this summer, but it sure doesn't beat the Gulf," Kellie Hussman says. She confirms that she has gotten used to cooking her hometown favorites for husband Ross and son Everett, "and the commissary actually carries Conecuh sausage, which helps a lot!"
---
Kentucky
Dr. April S. Prather // Clinical Staff Pharmacist, University of Kentucky // Lives in Lexington
Dr. April Prather grew up in Whistler and on Dauphin Island Parkway and attended Murphy High School. Today, she assists employers in non-profit higher education, health care and the public sector by providing cost-effective prescription benefits to their employees and retirees. "I have also been a long-time hobby crafter," she shares, "and I was able to start a home-based sewing and embroidery business called Tailored Visions Embroidery and Design during the pandemic." When she visits home, "even if the weather does not permit a beach trip, I'm always sure to stop by some of my favorite restaurants — Foosackly's and Briquettes."
---
Louisiana
Kate Teague // Singer / songwriter; preschool music teacher // Lives in New Orleans
McGill-Toolen graduate Kate Teague is a recording musician in the Big Easy, where she also shares her love of music as a preschool teacher. The difference between Mobile and Nola? "More impromptu street parties in New Orleans," she says. "More MoonPies in Mobile." When homesick, she mostly craves Carpe Diem, Nova Espresso and Callaghan's, "and there are days I hit up all three." Fun fact: Kate's roommate, Mary Ball, is a visual artist hailing from Mobile!
---
Maine
Maggie Fleming // Administration Analyst, Town of Falmouth, Maine // Lives in Portland
Since earning her Master of Policy, Planning and Management from the University of Southern Maine Muskie School of Public Service, Maggie Fleming has worked for the town of Falmouth, managing special projects. "Summer and fall in Maine are beautiful," she says, "but I enjoy a Christmas vacation in Mobile."
---
Maryland
Greg Ellis // Performance Physical Therapist, Rehab 2 Perform // Lives in Baltimore
"As much as I used to complain about the traffic on Airport Boulevard," says West Mobile native Greg Ellis, "it is nothing compared to the constant traffic in the Baltimore-Washington metro area." Reflecting on home, the physical therapist adds, "Growing up, I would walk a few times a week from St. Paul's down Old Shell Road, past Spring Hill College and through the Avenue of the Oaks to the church where my father preached. I always make a point to go see that area when I'm in town. I'll also go out of my way to make sure I can get a Box at Foosackly's as a guilty pleasure."
---
Massachusetts
E.O. Wilson // University Research Professor Emeritus, Harvard University // Lives in Lexington
As a young boy exploring the Mobile-Tensaw Delta, E.O. Wilson discovered his passion for the natural sciences. Today, Wilson is a world-renowned expert on ants and considered by many to be the most important living biologist in the world. In his younger days, Wilson attended Barton Academy and even worked as a newspaper delivery boy for the Mobile Register. He has written more than 30 books, two of which won the Pulitzer Prize for General Nonfiction. Wilson worked for 40 years as a faculty member at Harvard University.
---
Michigan
Laura Brown // Ceramic Artist, Lou Pottery // Lives in Empire
Nicknamed "Lou," Laura Brown has created an eponymous pottery business focusing on "pieces that are both functional and beautiful. I love my job and feel so blessed that I get to make art for a living." Her hometown of Empire has a population of 300, and she says that nearby Lake Michigan "is as beautiful as the Caribbean … just a bit colder."
---
Minnesota
Brenden Ingraham, M.D. // Cardiology Fellow, Mayo Clinic // Lives in Rochester
"Mobile was home," says Brenden Ingraham, who grew up in West Mobile and attended Spring Hill College. "Rochester is my new family where everyone lives and breathes medicine. It's a special and exciting place to live and train but different." When daydreaming of home, Brenden's mind drifts to cakes and cookies from ellenJay. "I always make a stop there when I'm home and have their cookie gift boxes delivered a few times a year. Those ladies have quite the business."
---
Mississippi
Manning McPhillips Jr. // Government Affairs Advisor, Watkins & Eager // Lives in Jackson
Despite having lived in Oxford, Mississippi; Montgomery, Alabama; New York City; Washington, D.C.; Raleigh, North Carolina; and now Jackson, Manning McPhillips says, "Mobilians are a whole different breed of people from the other places I've lived. Their hospitality, ability to throw a party, cooking, storytelling and dedication to living the good life are really unique — and missed." Manning (a St. Ignatius and St. Paul's alum) and his wife Margaret enjoy taking their four children on adventures, but he says he misses "being close to the water and having the ability to go for a boat ride or fish without a whole lot of effort."
---
Missouri
Kathya (Kat) Castaneda // Lead Dental Assistant, Ladue Dental Group // Lives in St. Louis
It's only fitting that Kathya Castaneda now works in dentistry: "My aunt and uncle own Pollman's Bakery, so growing up I was always there," she says. "My cousin and I as kids would sneak and eat cookie dough out of the freezer." The West Mobile native says she loves getting all four seasons in St. Louis, "but Midwest winters definitely make me miss 70-degree Christmases!" Kat and her fiancé Mike will be getting married this April in Mobile.
---
Montana
Saunders Allen // Architect-in-Training, Revolve Design+Build // Lives in Bozeman
According to Saunders Allen, the biggest difference between Mobile and Montana is the "14 degrees of latitude, which comes with very different seasons, mountainous surroundings and ample snow." Having grown up on Fish River in southern Baldwin County, the Fairhope High School alum says he pines for Danny's Fried Chicken and warm days at Pirate's Cove. At Revolve Design+Build, Saunders works on a team of designers and carpenters to build custom homes and small commercial projects.
---
Nebraska
Wilbur DeLashmet // Assistant Director of Marketing / Social Media, Creighton University Athletics // Lives in Omaha
"I went from dealing with hurricanes to dealing with snow," Wilbur DeLashmet says. The McGill alum now promotes Creighton athletics, teams and student-athletes through various social media channels — when he's not distracted with thoughts of burgers and beers at Callaghan's.
---
Nevada
Elizabeth Z. Lopez // Public Defender, Washoe County // Lives in Reno
"In Mobile, you can sneak away to the beach for a few hours," says UMS alum Elizabeth Lopez. "Here, you can run up to the mountain for a morning ski or hike around the lake; my house is 25 minutes from Lake Tahoe." Foosackly's isn't the only thing the public defender misses about home: "I also miss the azaleas in bloom. We have nice foliage here, but it's kind of scraggly — it is the desert after all."
---
New Hampshire
Connie Lawrence Morrissey // Psychiatric Social Worker, New Hampshire Hospital // Lives in Francestown
"Francestown is a very small town in the country," says Connie Morrissey. "The nearest grocery store is 20 minutes away — no local fast food or food delivery! Such a difference from growing up in West Mobile." Connie, who attended Baker, has worked at the state psychiatric hospital for more than 18 years. She and her half German husband, Stephan, live in a 200-plus-year-old home and enjoy sailing on their 31-foot Pearson sailboat the Mein Schatz, German for "my treasure."
---
New Jersey
Kemp Jernigan // Professional Classical // Musician, Oboist // Lives in Summit
Though he lives in Summit, New Jersey, most of Kemp Jernigan's work as a musician takes place in nearby New York City, where he frequently plays oboe with the Orpheus Chamber Orchestra and the Orchestra of St. Luke's. The Gulf Shores native fondly remembers his four years playing with the Mobile Youth Symphony Orchestra, when he "would get to town early every Sunday before rehearsals to cheer on the Saints at Heroes Sports Bar next door."
---
New Mexico
Deborah Brunson // Professor of Costume Design, Theatre Department at New Mexico State University // Lives in Las Cruces
Deborah Brunson, a former Leinkauf, Phillips and Murphy student, describes Mobile and New Mexico as total opposites. "I can love them both equally! My current home is a mixture of Western, Hispanic and Native cultures with big skies, dramatic mountains, cactus, adobe architecture, fabulous Mexican food and no humidity." The Gulf Coast, however, is never far from her mind: "I miss being on the water and canopy roads dripping with Spanish moss. My family now lives on Mobile Bay in Fairhope, so when I come, I must have crab claws and bloody mary's at The Grand Hotel, beignets with fresh lemon at Panini Pete's, and I love peeling shrimp out on the wharf with my siblings to make our family's generations-old gumbo recipe."
---
New York
Olivia Kathleen MacKinnon // Professional Ballerina, The New York City Ballet // Lives in New York City
Olivia MacKinnon lived on both sides of the Bay before leaving home at age 15 to attend The School of American Ballet, the feeding school into New York City Ballet. Just two years later, she received her contract to join the NYC Ballet, one of the foremost ballet companies in the world. "I still pinch myself before performances thinking how special it is that I'm able to do something I love."
---
North Carolina
Taylor Zarzour // Sports broadcaster, ESPN and SiriusXM PGA Tour Radio // Lives in Charlotte
"Charlotte is a much bigger, more transient place than Mobile," St. Paul's alumnus Taylor Zarzour says. "I haven't lived in Mobile in 17 years, yet I can make my way around town without directions, running into numerous people I grew up with. I love where I live now for many reasons, but that is something I always look forward to when I am back in Mobile. My mother and four of my five siblings still live there. When my wife and I first got married, we lived in Daphne, and we always go back over the Bay to see our old house and go for a walk on the Daphne pier. It will always be our spot."
---
North Dakota
Anne Denham Johnson // Interim Associate Director of Admission, North Dakota State University // Lives in Fargo
"I had never driven in the snow before I moved to North Dakota," says Anne Johnson. "I now regularly experience blizzards and temperatures below -20! The food is also very different — no Cajun spices or grits here." Anne, who grew up near Mobile Airport and attended Cottage Hill Christian Academy, has worked at NDSU for the past four years. "When I'm home I make every attempt to eat seafood for nearly every meal since you can't really get it fresh in North Dakota. I also worked at Foosackly's throughout high school, so I cannot leave town without a stop for Foo sauce and a sweet tea."
---
Ohio
Tamu Thomas // Director of Special Projects & Investigative Unit, 19 News in Cleveland // Lives in Shaker Heights
Tamu Thomas, a Foley native, is an Emmy award-winning journalist producing content that explores the inequities centered around underrepresented voices. "In my spare time, which is rare, I like to write and direct short films," she adds. When she visits home, Tamu most enjoys spending time with her nieces and nephews.
---
Oklahoma
Alexander Collins Jensen // Air Defense Enhanced Early Warning Systems Operator / Sensor Manager, U.S. Army // Lives in Lawton
"I utilize advanced communications equipment and complex military computers to evaluate and communicate incoming data related to enemy aerial and missile attacks," says Alexander Collins Jensen. Sounds simple enough. The McGill-Toolen alum lives right beside the Witchita Mountain Range and a national wildlife refuge, which affords plenty of hiking opportunities and the occasional glimpse of buffalo, longhorn cattle and prairie dogs. "I'm a percussionist and enjoy sitting in with singer / songwriters playing my cajon [drum]. Oklahoma's music scene is very similar to Mobile's."
---
Oregon
Zachary Sims // Carrier Compliance Analyst, Nike World Headquarters // Lives in Portland
"There's not a Callaghan's, unfortunately," Zachary Sims bemoans about Oregon, but the St. Paul's alum seems to make do. At Nike, Zachary and his team oversee the operation of product shipping from origin to destination. He says he was inspired to work at Nike because of his father, Joe Sims, and the positive impact his running store (at McCoy Outdoors) has had on the community.
---
Pennsylvania
Heather Hamilton // Assistant Teaching Professor of English / Coordinator of Composition, Penn State Harrisburg // Lives in Harrisburg
"I teach courses in composition, literature and creative writing — basically, anything to do with writing," says UMS graduate Heather Hamilton. Heather notes that many of the poems within her collection, published in 2019 by the Poetry Society of America, are set in or inspired by Mobile. "No trip home is fully complete without a boat ride in the Delta or a stroll around Point Clear."
---
Rhode Island
Fern Graves // Coordinator, Forest Stewardship Program for the Rhode Island Dep. of Environmental Management // Lives in Wickford
Bayside graduate Fern Graves wasn't so sure about the snows of Rhode Island at first. "Now I get excited about it," she says. "It's beautiful and quiet, and all the historic colonial villages look so picturesque." In her position, Fern gets to meet with people who own forestland to help them sustainably manage their trees. She also gets to trap and identify the occasional beetle. "That is really fun!" she adds. The biggest difference? "I can't get any spicy food here unless I cook it myself. In Rhode Island, a lot of Italian and Portuguese influences define the cuisine, and that is very different from the red beans and rice I grew up with!"
---
South Carolina
Caroline Seibt Heeren // Owner, Caroline Heeren Creative // Lives in Beaufort
Caroline Heeren recently started her own graphic design company in Beaufort, where she lives with husband Jonathan. "My husband is an F-18 Hornet pilot in the Marine Corps. Therefore, we move every three or so years. We have been here for almost 4 years, so we have slowly been building our home together in South Carolina (which we love). But, as soon as we get settled, we'll move to the next city / state. Therefore, my one constant will always be Fairhope. It's where I was born. It's where I spent my summers down at my Pawpaw's house on the Bay with all of my cousins, aunts and uncles. It's where I learned to drive and eventually drove my 2008 Ford Escape up and down every street I met. It's where my parents still live — in the same house I was brought home to from the hospital. It's where I brought my boyfriend (now husband) to proudly show off my hometown and all that it means to me. It's where we later got married. Finally, it's where I always return if I've been away for just a little too long."
---
South Dakota
Kevin Smith // Associate Campus Pastor, Embrace Church // Lives in Sioux Falls
Kevin Smith, a Murphy graduate, lives with his wife Je'anna (another Mobilian!) and their two children in Sioux Falls. Besides Southern food and the phrase, "Bless your heart," Kevin says what he misses most is the melting pot that is Mobile. "I miss cultural diversity and the friendships that span races and creeds."
---
Tennessee
Olivia Hanceri // Owner / CEO, OH Creative // Lives in Nashville
Olivia Hanceri, a graduate of Murphy, now runs a full-service entertainment public relations firm with clients comprised of award-winning songwriters and recording artists. "I've built a company that focuses on sharing the story behind the song to shine a light on the songwriters and creators responsible for some of Country's biggest hits." When she returns to lower Alabama, Olivia says, "Dauphin Island is always my first stop."
---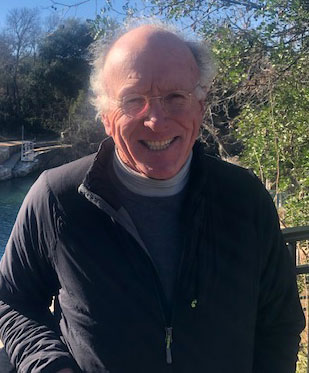 Texas
Bill Miller // Lobbyist, HillCo Partners // Lives in Austin
Texas and Alabama certainly have their differences. "Mobile is south," Bill Miller says. "Austin is west." Nevertheless, Bill is quick to point out the parallels. "Both have an abundance of water, although Austin is salt-free. Both are beautiful cities and have a strong culture of music and cuisine. Both have past histories that are recognized and venerated." Bill, a founding partner of HillCo Partners, spends his time lobbying on state issues in the Lone Star State. The former student of Hollinger's Island, Woodcock, Augusta Evans and Sidney Phillips schools says Mobile's streets hold a host of special memories. "I always go to the neighborhoods where I lived and ponder the people of a bygone era for me. Mobile exerts a strong, magnetic pull on my memories."
---
Utah
Henry Armbrecht // Ski Instructor, Deer Valley Resort // Lives in Park City
Henry Armbrecht is currently working his seventh season as a ski instructor, a far cry from his upbringing in Spring Hill. "When there's not a pandemic," he says, "I also make music and tour with my band Osla."
---
Vermont
Katherine (Kakki) Hope Stenger // Licensed Clinical Social Worker, Lake Region Union High School // Lives in Brownington
"There are so many differences between Vermont and Alabama, I wouldn't even know where to start," says St. Paul's alumnus Kakki Hope Stenger. "I live 18 miles from Canada. Also, the part of Vermont where I live is known as the Northeast Kingdom, which encompasses 3 counties in the northeastern part of the state." What makes Kakki daydream for home? "I MISS THE WATER!"
---
Virginia
Phaedra McNorton // Lecturer, Theatre and Music Departments at William & Mary // Lives in Williamsburg
After graduating from Murphy, Phaedra McNorton attended New England Conservatory in Boston and Westminster Choir College in Princeton. Today, at America's second oldest college, she teaches music theory and solfege and serves as the musical theatre director. "I have lived in New York, Boston and now Williamsburg, and I can say with confidence that people open up a little sooner in the South. I lived in Italy for three years, and it was the same there. It must be the weather!"
---
Washington
Katie Holbrook // Artist (glassblower and painter) // Lives in Tacoma
As a glassblower, UMS graduate Katie Holbrook gets hired at different shops to work on a team to make whatever products or commissions that shop needs. During the COVID pandemic, however, she has mostly been painting in her home studio. "The biggest difference between Tacoma and Mobile is really just the weather," she says. "It has very few sunny days and is a lot colder most of the time. The beaches and rivers here are all icy cold — people look at me like I'm crazy when I go swimming. Also, the mountains here are on another level. I can see Mt. Rainier from my house."
---
West Virginia
Brian Bennett // Director of Player Personnel, West Virginia University Football // Lives in Morgantown
McGill-Toolen alumnus Brian Bennett has been on staff for two of the biggest upset victories in major college football since 2000. He was at Louisville when they beat Florida in the 2013 Sugar Bowl, and he was at Troy when they defeated LSU in 2017. Now, at West Virginia, Brian is in charge of recruiting and roster management. "The biggest difference from home is the lack of proximity to the coast. I live in the mountains now. The climate is so much different — I'm not used to the snow and the hills!" One thing is certain; after a visit to the Gulf Coast, Brian never goes home on an empty stomach. "I don't really eat seafood away from the coast. Every time I go home, my first meal is a huge seafood platter from one of my favorite seafood restaurants."
---
Wisconsin
Joan DeGuire North // Former Dean, The College of Professional Studies at the University of Wisconsin-Stevens Point // Lives in Stevens Point
Retired from 25 years of work as a college dean, Joan North is now a silversmith, selling jewelry at galleries across many states. The graduate of Bishop Toolen (C'60) and Spring Hill College (C'64) says her adopted home state has "snow every year for at least 5 months and no bugs for six months of the year."
---
Wyoming
Carey Hines Clark // Owner, Core Changes Fitness & Performance // Lives in Jackson
When asked what's different about growing up in West Mobile and living in Wyoming, Carey Hines Clark says, "A lot. I live in the mountains now, no family around, and I do most of my exercising outdoors: skiing, biking, hiking, et cetera." She and her husband Sean have two children.
---
Washington, D.C.
Gen. Lloyd J. Austin III // Retired four-star general / current Secretary of Defense
Born in Mobile in 1953, Gen. Lloyd J. Austin III has commanded troops in Panama, in Operation Iraqi Freedom and in Operation Enduring Freedom in Afghanistan. Among many roles, he served as the 12th commander of U.S. Central Command, and he also oversaw the military campaign to defeat the Islamic State in Iraq and Syria. According to President Barack Obama, "General Austin's character and competence exemplify what America demands of its military leaders." On Jan. 22, he was confirmed as Secretary of Defense, the first African-American to hold the position.