An Alabama native's debut novel, set in Fairhope, celebrates the joy of rediscovering home and the preservation of things we hold dear.
Mobile's Ann Bedsole — preservationist, philanthropist, Alabama's first female state senator — adds "author" to her list of accomplishments with the release of her autobiography "Leave Your Footprint."
Before an appearance this month at the Ben May Library, Mobile author Gabriella Saab talks with MB about her second novel, "Daughters of Victory," and the magic of historical fiction.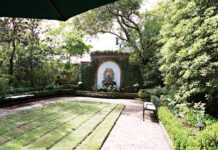 Take a walk with Todd Lasseigne, executive director of Bellingrath Gardens and Home, through some of Mobile's most stunning gardens.
Turn back time and peek into Orange Beach history with this photo of swimmers from 1928.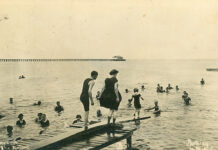 Inspect an early 1900s photograph of summer swimmers enjoying a forgotten Fairhope pier.
Meet two outdoorsmen who have found a way to turn their fishing obsessions into thousands of followers, millions of views and a career doing what they love.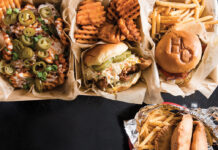 The Insider Food Hall brings a big-city concept to Dauphin Street.
On May 4, St. Paul's Episcopal School will host the Mobile premiere of a film about one of the greatest college football teams of all time — the 1899 Sewanee Tigers.
History buff, craftsman and collector Steve Boyleston of Fairhope has spent five decades cultivating his passion for rare antiques of American history, and he has the collection to prove it.