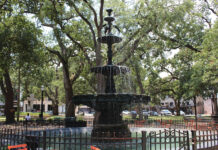 Historian Tom McGehee explores the history of the Ketchum fountain that was recently removed from Bienville Square for restoration.
Not many people would recognize this unique Midtown building on Conti Street as having been built to house an early Delchamps grocery store.
In 1866, Henry Nabring, an owner of the Battle House Hotel, purchased a 15-acre site at the end of Conception Street and dubbed it Frascati.
Local historian Tom McGehee gives the full story behind the explosion that took place at Mobile Electric Lighting Company in February 1919.
Washington Square is one of Mobile's most beloved parks and is surrounded by some of the finest examples of 19th-century architecture.
What Downtown luxury hotel burned, just before opening its doors?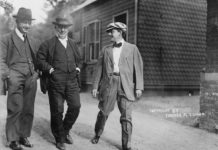 What do you know about the Mobilian who worked with Thomas Edison?
What caused a bay boat to explode at Point Clear in the summer of 1871?
When did Alcoa operate in Mobile?
What is Mobile's beer brewing history?