What is the history of Bienville Square?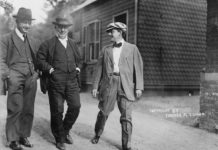 What do you know about the Mobilian who worked with Thomas Edison?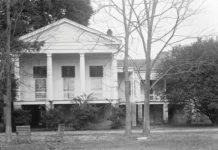 What plantation home stood where UMS-Wright Preparatory School is today?
What caused a bay boat to explode at Point Clear in the summer of 1871?
Has Mobile ever suffered a disaster similar to the recent multi-acre fire in Theodore?
As summer hits its stride in Mobile, we can't help but wonder: How did Bay residents ever survive without air-conditioning?
Is it true that a piece of Oakleigh artwork is displayed at the Palace of Versailles?
What pandemics have previously affected Mobile?
What is the story behind Morrison's cafeteria chain?
Is it true that Walt Disney visited Mobile to consider it a possible site for Disney World?