The search to uncover her great-grandmother's past led Rhoda Melendez to uncover the history of the Protestant Orphans' Asylum in Mobile and ignited her first novel.
Artist Wyatt Waters shares his watercolor paintings and the life lessons he's learned along the way.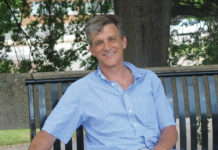 Mobile native Michael Knight talks his latest novel — a story about ghosts, secrets and what it means to have a shared past.