Three Downtown eateries come together in one kitchen to craft an unforgettable meal for a good cause.
Beloved local catering legend, Wimberly Hory, passed away at age 94 in June, but her recipes, wit and magnanimous spirit live on in the memories of family, friends and in her cookbook, "Wimberly Cooks."
This cognac, rum and ginger beer concoction will make for a thankful crowd.
Embracing the old traditions of fermented sourdough bread brings health — and warm hearts — to one local household.
Owner of Fairhope's Ox Kitchen spends an evening at home doing what he loves most — cooking.
This tall glass of fall is served over ice but warms the spirit. Store-bought ingredients give layers of flavor in a flash.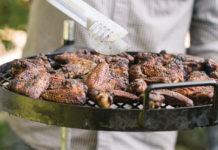 For one Oakleigh couple, there is more to fall get-togethers than just watching football.
The perfect summer spritzer for the dog days upon us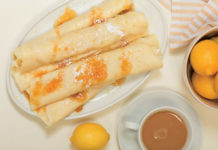 Celebrate Mobile's French heritage by mastering the art of the crepe.
A Midtown family shares love with their neighbors, one meal and glass of lemonade at a time.