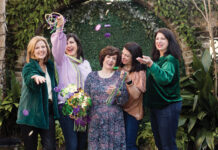 With family history in the venue and family staples on the menu, the Namans know how to let the good times roll.
Thankgiving and its traditional dishes may be widely accepted today, but Southerners haven't always welcomed the New England holiday with its cranberry recipes.
A honeymoon trip of a lifetime and a zeal for all things food and wine led to an innovative and creative new business for one Bay-area native.
With temperatures finally dropping below 70 degrees we are sharing 5 soup recipes perfect for fall weather.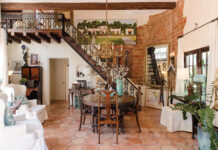 Fairhope artist Rex Turner and his wife Camille combine a mix of old and new in their historic home.
With football season back in full swing, we are sharing 15 crowd-pleasing recipes for your next tailgate.
Graceful, low-maintenance and fruit-producing, the jelly palm is a fine addition to lower Alabama's coastal landscaping and gardens.
Jenny and Richard Tremayne found more than a home when they bought a historic property on Austill Avenue — they discovered a love for entertaining.
One Baldwin County master gardener has become the caretaker of a tomato variety with a very special history.
One Lower Alabama newcomer knows you don't have to grow up in the South to be raised on Southern food.