Pete Blohme's newest outpost provides classic Gulf Coast dining at the former Lake Forest Yacht Club.
Coach Brown's BBQ is changing the game in West Mobile.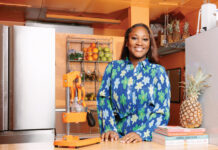 A new Downtown grab-and-go spot beats the heat with healthy eats and sweet treats.
Executive Chef Adam Stephens elevates bistro classics, serving farm-grown produce with a Gulf Coast twist.
Slurp Society fills a hole in the market, bringing ramen and bao buns to downtown Mobile.
There's yet another reason to visit Gulf State Park – beachside dining at Perch.
Rae's Kitchen brings its grab-n-go magic and new lunch options to downtown Fairhope.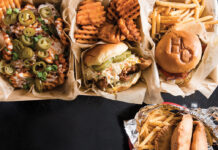 The Insider Food Hall brings a big-city concept to Dauphin Street.
Chef Weston Simpson offers a special culinary experience with a sophisticated speakeasy vibe at his new venture, West Food Bar.
Stop by Fort Condé Inn's new Bistro St. Emanuel to sample dishes that reflect Mobile's Old World heritage.