Tag: The Doy Leale McCall Rare Book and Manuscript Library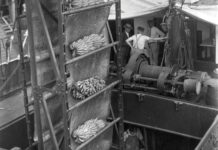 Go bananas at the Port of Mobile
Explore hunting traditions and conservation in 1930s south Alabama.
Two early twentieth-century modes of transportation collide on a 1920's street.
Explore the Alabama Deep Sea Fishing Rodeo during the 1960s.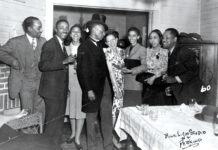 Take a peek into the history of African American social clubs with this 1940s photograph taken by Charles Perkins of Blue Light Studio #2.