mobile press register

-

search results

If you're not happy with the results, please do another search
At roughly 1:15 a.m. on the morning of January 23, 1909, a group of two dozen armed, masked men strolled into what was then called the New Jail at 104 Church Street and held a gun on a deputy to obtain the keys to the cells. A prisoner was taken by force out onto the street and dragged west.
Although routinely missing from a list of his creations, the Battle House Hotel was designed by renowned architect Frank Mills Andrews in 1906.
The lead character, social climber Bertha Russell, was certainly inspired in part by Mobile-born Alva Smith Vanderbilt.
This year's class of young, local professionals is raising the bar of success and inspiring optimism for this new year on the Bay.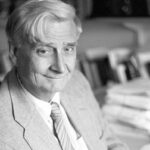 In 2010, we sat down with naturalist E.O. Wilson to discuss his first work of fiction — a book titled "Anthill" based in large part on his childhood in Mobile.
Explore the glory days of minor league football and the little-known story of the 1965 Mobile Tarpons.
Mobile Bay's annual Watershed Awards recognize the environmental guardians of our communities.
Officials of the Alabama Historical Commission say they feel sure that they have discovered in the Mobile River the remains of the last ship to bring slaves into the U.S.
A look at the Infant Mystics' tell-all Carnival book
Meet one of the city's most prolific photographers of all time — a man who contributed a multitude of everyday lifestyle images to our local archives.