Half the recipe for a busy weeknight pick-up or make the whole batch for a socially-distant tailgate party.
Brenda and Jeff Bledsoe host a musical evening in Silverhill.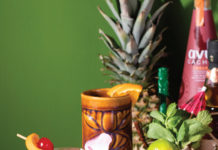 In honor of Mobile's annual Tiki Week — our fingers are crossed it happens this year — MB issues a challenge and checks in with local barkeeps to see how they're doing.
Pull up a chair at the Toulminville Soda Fountain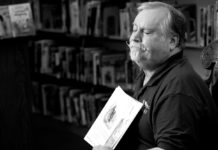 Known as much for his theatrics as his devotion to children, librarian Frank Tigner shares stories not found on shelves.
In a world of uncertainty, comfort can be found at the dinner table.
Stories are waiting to be discovered in front yards along the Alabama Gulf Coast.
The story of "The Little Zoo That Could" proves that with the right support — and the right people — life's storms can be surmountable.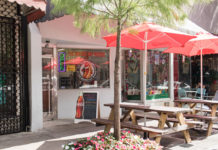 Downtown Mobile's coolest summer spot for tasty, creative hot dogs.
Rising temperatures and longer days beg us to spend time on our sun-kissed waters. By investing in a kayak, canoe or paddleboard, a bright new horizon opens up for exploration.