Soiree Signatures owner Lindsey Stiegler shares a behind-the-scenes look at her gorgeous wedding weekend festivities.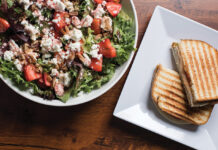 Sample the delicious, expansive menu at Soul Caffeine's new midtown Mobile location.
Flashback to the 1975 football season with the Davidson High School cheerleading squad.
Freddie Blache, Tres Johns and Gage Nobles are taking glassblowing to new heights as Muffinjaw Designs.
Pick apart a 1920s-era photograph of a gang of local youths outside a corner grocery store.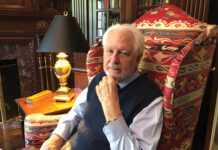 Mobile native J. William Lewis talks about his debut novel, a timeless Southern coming-of-age tale that unfolds on the Alabama coast in the 1950s.
In the heart of Mobile lies an unexpected oasis, a hidden tea garden managed by Betty and Robert McArthur.
Four local stay-at-home dads share their go-to recipes and some parenting advice for maintaining a happy, healthy brood.
For more than 90 years, centenarian Marie Poiroux Wilson White has made her prize-winning dough, leaving a trail of flour and memories along the way.
Take a closer look at this 1920 photograph of the christening of the S.S. Mobile City in Chickasaw.