Pull up a chair at the Toulminville Soda Fountain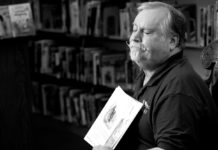 Known as much for his theatrics as his devotion to children, librarian Frank Tigner shares stories not found on shelves.
In a world of uncertainty, comfort can be found at the dinner table.
Stories are waiting to be discovered in front yards along the Alabama Gulf Coast.
The story of "The Little Zoo That Could" proves that with the right support — and the right people — life's storms can be surmountable.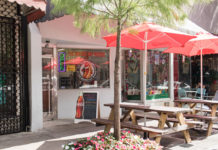 Downtown Mobile's coolest summer spot for tasty, creative hot dogs.
Rising temperatures and longer days beg us to spend time on our sun-kissed waters. By investing in a kayak, canoe or paddleboard, a bright new horizon opens up for exploration.
Shades of blush and gold transform a downtown Fairhope venue into a classic, romantic wedding.
On the heels of his most recent book, "Beast: Face-to-Face with the Florida Bigfoot," local author Watt Key talks inspiration, unusual food — in unusual places — and the unexpected pleasures of a slowed pace.
You don't have to live on the waterfront to be inspired by this Southern porch designed for lingering.