A photo on Dauphin Island in the late 1950s offers insight into surfing and beachwear.
A tiny house on Fish River proves bigger isn't always better, especially when it comes to relaxation.
Hostess Beverly Smith shares tips for setting up your home bar — the foundation for perfectly memorable gatherings.
Take a trip to Gulf Shores of the 1950s with this photograph of the one-time sleepy beach town.
Louisiana meets lower Dauphin at Downtown Mobile's newest spot, Debris Po Boys & Drinks.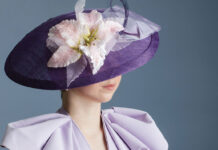 Derby-inspired hats can be shown off at far more places than just the races.
Take a look back at the historic Arlington Fairgrounds through the lens of a 1925 photograph.
The story of Mobile's Visitation Monastery is one of devotion, resilience and sweet, sweet confection.
Christina Quick, wine director at Provision in Fairhope, takes the guesswork out of pairing and provides a little insight into wines you ought to try.
There's more than meets the eye in this historic photograph of pioneers at Camp Beckwith.