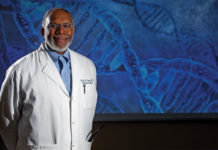 A new kind of technology is on the horizon, and it's taking the guesswork out of medicine.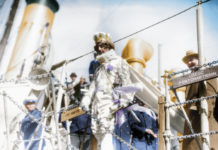 King Patrick Feore arrives in his royal regalia
The Dauphine Theatre's marquee in vibrant color
Three local couples share stories of their never-ending love and prove that what is meant to be, will always be.
Take a peek behind the creative curtain of Mardi Gras.
The 1941 Spinsters theme, "Only Hearts are Trump"
Mark your calendars with this month's top local events you won't want to miss.
On the night of Feb. 12, 1905, a cook at the Battle House Hotel discovered a fire burning in a storage room located above the hotel's kitchen. All 147...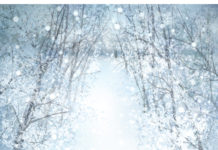 Santa knows what they want under the tree this year! We've pulled together the most luxurious and sought-after gifts sure to make every holiday magical.
BackFlash Antiques' owner proves love — like vintage — never goes out of style.