A charming, historic fixer-upper on the Eastern Shore becomes one couple's peaceful respite from New York City courtrooms and soundstages.
Bright and early every Fat Tuesday, the Greene family gathers with their nearest and dearest to share short stacks before hitting the streets for the big day's festivities.
The 10th class of 40 Under 40 honorees was treated to a Noble South dinner and festive holiday show at The Steeple on St. Francis.
Every single decoration at the Gabel residence sends a message of love.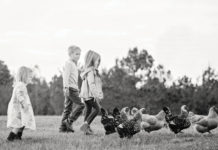 Keeping chickens has become a hot trend in recent years, but backyard eggs are no flash in the pan. MB tells you how to get started.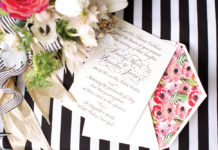 Modern and feminine fashion design (think Kate Spade) inspires a glamorous, city-chic wedding with plenty of pops of pinks, bold stripes and shimmery gold.
Saying "I Do" should be a one-of-a-kind experience, so feel free to throw tradition to the wind and let your hair down with floaty, unstructured dresses and flower crowns to top off that natural look.
   Morning Kickoff Bourbon Sriracha Bloody Marys For a twist on this typical early morning cocktail, substitute bourbon for the vodka. If that's not enough to...
   It's positively brilliant, dahling! Ladies of all ages will go gaga for Point Clear's Downton Abbey-style dining experience in a quaint, historic cottage by the...
Time stands still on the tiny barrier island situated right smack dab between the Mississippi Sound and the Gulf of Mexico. Rediscover the laid-back charm of its favorite old hangouts, and explore other lesser-known treasures there that you never knew existed.