Kick off the holiday season with this festive bubbly cocktail. If you don't empty the Champagne bottle, just save in the fridge for morning mimosas.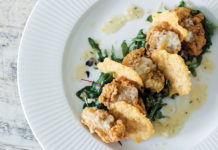 With new ownership and a fresh new look, The Fairhope Inn is ready to welcome another generation of diners.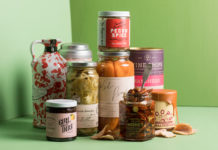 MB makes local holiday shopping easier than ever with more than 100 great gift ideas for everyone on your list.
All it takes is a little creativity and planning to set the stage for a luxurious feast in the heart of the Bayou at Murder Point Oysters.
John Currence's deliciously festive fall cocktail
The perfect breakfast recipe that is ridiculously simple and completely addictive
An outdoor enthusiast — and adventure gear expert — leads locals on Saturday hikes down the Gulf Coast's best trails, and invites MB along for a cookout afterward.
Staying in is the new going out, and game night with the family or small groups of friends can bring big laughs and tons of fun — right when we need it most.
A minimalist white box in the heart of Spring Hill stands in proud contrast to the traditional homes for which the Port City is known.
Peeling back the layers of one local collage artist and educator