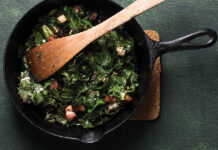 Promising more than just good luck, dark, leafy vegetables are a nutrition powerhouse. Take another look at the Southern staple, and maybe try a fresh, new preparation.
A group of Fairhope artists created a new way to get their work to market and discovered the joys of camaraderie along the way.
A long-forgotten log cabin discovered under vines and debris finds new life and new purpose on a Grove Hill hunting property.
A dated 1990s bathroom in Spanish Fort went from drab to dazzling with an improved layout, a fresh pop of color and some magnificent finishes.
Mobilian Andrew LaMar Hopkins brings Gulf Coast Creole culture to the wide world with his colorful paintings rich with historical detail.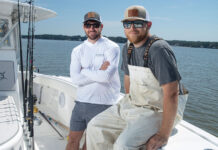 Two coastal entrepreneurs connect locals to fresh, local seafood through their business, Fairhope Fish House.
Summertime hosting has never been easier. Just follow these effortless entertaining tips from the ultra-stylish Elizabeth Damrich.
Designer Katherine Goldman makes a dramatic statement in this Fairhope foyer with a refreshing pop of bold color, and she shows you how to achieve the look.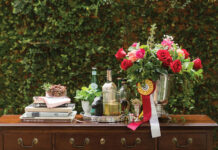 Daphne's Amy McDonald hosts an annual Kentucky Derby soiree, complete with red roses, betting pools and sweeping views of Mobile Bay.
One Cuban exile never forgot her childhood as the daughter of a prosperous sugar miller, spending most of her life yearning for that homeland and sharing its culture with all who would listen.