The time is ripe for enjoying the bounty of local summer fruit harvests.
Lucy Lott shares her secrets for easy weekends on the water.
Nova Espresso brings a kick of caffeine to De Tonti Square.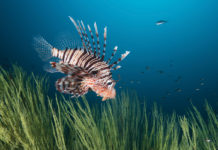 An accomplished chef on Alabama's beachfront is introducing diners to the delights of an invasive species.
The only thing that can improve a gorgeous day at our beaches is the right stuff! This round up of the cutest beach duds and best gear from local shops will guarantee a sandy good time.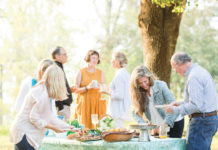 Residents of a small neighborhood, perched on a cliff overlooking Mobile Bay, gather for sunsets, snacks and a sense of community.
This Gulf Shores eatery runs the gamut, from BBQ to acai bowls.
Foncie and Joe Bullard host a spiritual evening of song and praise at their equestrian property in celebration of their many blessings.
'Cause a Cinco de Mayo without tequila is like a beach without sand. Playa at Sportsman's Marina has the recipe for success.
What was once a dated wallcovering has transformed into the darling of designers. Wallpaper is having a major moment, and local interiors maven Katie Kirby shares her top picks for the trend.