Enjoy Elizabeth Damrich's refreshing summer mocktail or give it a twist with your favorite bubbly.
For the water-loving Cookseys, Dog River is the place of past memories, future plans and seafood boils in between.
Enjoy this collection of some of the tastiest dishes and drinks featured in Mobile Bay this year. Bon appétit!
A craft bourbon with a nod to Judge Roy Bean brings local flare to this traditional eggnog recipe.
In honor of our September Arts Issue, we have crafted a list of 17 masterpieces created by local mixologists.
Roy Clark of The Haberdasher shares his take on the refreshing summer classic, made famous at New Orleans' Napoleon House.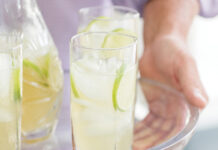 This refreshing Texas-style cocktail recipe can be easily multiplied to make by the batch. Salud!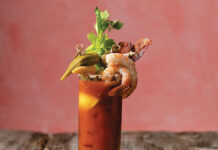 Mix up the perfect Gulf Coast bloody mary with one of these 4 unique flavor combos.