With pandemic restrictions easing and everyone eager to gather with friends, hostess Beverly Smith shares creative solutions for safe serving.
A growing community of hostesses finds fellowship and inspiration in the art of setting a table.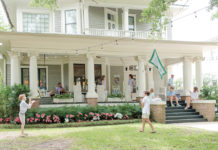 Fresh air and a deep front porch call neighbors together during social distancing in Oakleigh.
Your grill can dominate more than just burgers and steaks. Give these unexpected grilling ideas a try this weekend.
When two hospitable hearts collide, the resulting home becomes a haven for hosting.
Lucy Lott shares her secrets for easy weekends on the water.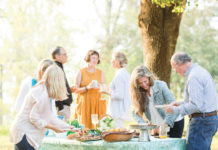 Residents of a small neighborhood, perched on a cliff overlooking Mobile Bay, gather for sunsets, snacks and a sense of community.
An alfescro dinner party with simple, yet modern and sophisticated dishes makes the perfect housewarming celebration for an old abode brought back to life.