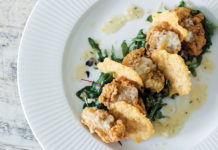 With new ownership and a fresh new look, The Fairhope Inn is ready to welcome another generation of diners.
There's a memory attached to every item in this Fairhope couple's eclectically curated, cabin-style home.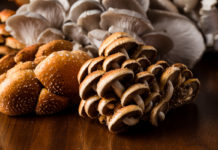 Take a stroll around the new Hope Farm with owner Bentley Evans.
Experience Fairhope's new market and restaurant sensation, Provision.
Downtown Fairhope says "aloha" to Ohana Poke's Pacific vibe.
Owner of Fairhope's Ox Kitchen spends an evening at home doing what he loves most — cooking.
Artistic photographer Pinky Bass takes viewers through the pinhole and beyond, into a world of constant exploration and creativity.
A local entrepreneur makes a name for herself nationally with her pretty and practical carry-alls.
MB's contributing food fanatics share the local dishes that made them hungry for more.
Lisette Normann of The Fairhope Store and The Orange Beach Store reflects on her journey from candy vendor to lifestyle brand curator.