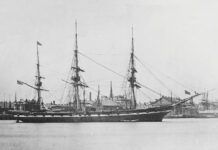 The ins and outs of a 1950s effort to move the USS Hartford from Virginia to the Mobile Bay Causeway.
Two young publishers print a newspaper just outside the Port City as the United States attempts to claim Mobile from Spain.
In honor of Mobile's rum-running history, MB shares a refreshing cocktail recipe that was made for sipping beside the shores of the Gulf of Mexico all summer long.
Robert Talon could boast an extraordinary life lived amidst three distinct Gulf Coast cultures in his 37 years.
A decade ago, MB asked historian John Sledge to share his personal restoration wish list. Happily, the intervening decade has been a strong one for historic preservation in Mobile. Allow us as a brief review of the successes of the past 10 years and a look at what remains in peril.
The Caribbean scandal that exposed the extensive corruption of Mobile's founder.
Did an adventurer impersonating a dead Russian princess really live in French Mobile?
Indian agent Thomas Nairne decided that the interests of the British Crown were threatened by French Mobile — so he set out to manipulate tribes to destroy them.
In the winter of 1854, a steamer out of Mobile sparked a diplomatic incident that threatened war between the United States and Spain over Cuba.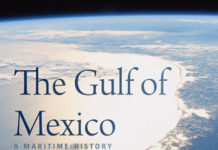 In a sampling from his newest book, local author and MB contributor John Sledge tells the tale of a German submarine attack on a ship headed for Mobile.