Did an adventurer impersonating a dead Russian princess really live in French Mobile?
Indian agent Thomas Nairne decided that the interests of the British Crown were threatened by French Mobile — so he set out to manipulate tribes to destroy them.
In the winter of 1854, a steamer out of Mobile sparked a diplomatic incident that threatened war between the United States and Spain over Cuba.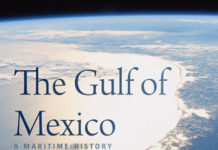 In a sampling from his newest book, local author and MB contributor John Sledge tells the tale of a German submarine attack on a ship headed for Mobile.