Part adrenaline-chasing sailor, part ground-breaking float artist, George Criminale Sr. was as Mobile as it gets.
The only British-born monarch of Mobile's Mardi Gras was Arthur Shirley Benn. The year was 1896, but he served under the name of "Emperor of Joy" rather than King Felix.
Whether being thrown from a float, caught mid-air or dropped from a building, no town does MoonPies like Mobile.
John Augustus Walker changed the world of float design and made Mobile's Mardi Gras a sight to behold.
In all its gaudy grandeur, Carnival utilizes — and manifests itself in — every form of art.
Experience carnival through the eyes of our readers in our 2023 Mardi Gras Photo Contest.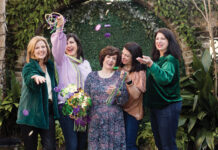 With family history in the venue and family staples on the menu, the Namans know how to let the good times roll.
As a new Carnival season rolls into the Bay area, let's take a peek into how a few seasoned insiders celebrate the festivities in style.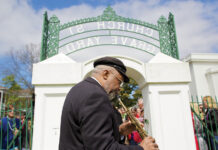 Dating back to 1883, the Excelsior Band has been delighting Mobilians for generations and breaking barriers along the way.
It's the most wonderful time of the year. Let the good times roll, Mobile!