The resurgence of tiki culture in the Port City evokes nostalgic memories of an iconic Mobile bar in all its incarnations.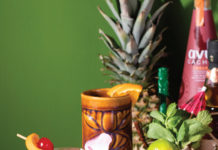 In Honor of Tiki Week 2022, three local mixologists share their secrets for crafting the best tropical-inspired cocktails. Whether you're going downtown or finding your own paradise at home, these delicious recipes are the perfect way to cap off the week!
Roy Clark of The Haberdasher shares his take on the refreshing summer classic, made famous at New Orleans' Napoleon House.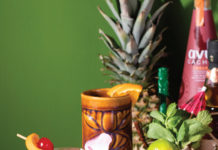 In honor of Mobile's annual Tiki Week — our fingers are crossed it happens this year — MB issues a challenge and checks in with local barkeeps to see how they're doing.
MB revisits this zesty vintage cocktail, created by the talented mixologists at The Haberdasher, that offers just enough bubbly to make it the perfect celebratory sip for the holidays.
Dauphin Street Sour "The Dauphin Street Sour is our simple twist on the traditional whiskey sour, and is a wonderful fall cocktail." — Roy Clark, The Haberdasher 1.5...