The 1941 Spinsters theme, "Only Hearts are Trump"
Mark your calendars with this month's top local events you won't want to miss.
On the night of Feb. 12, 1905, a cook at the Battle House Hotel discovered a fire burning in a storage room located above the hotel's kitchen. All 147...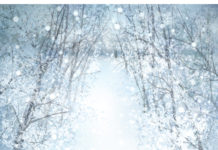 Santa knows what they want under the tree this year! We've pulled together the most luxurious and sought-after gifts sure to make every holiday magical.
BackFlash Antiques' owner proves love — like vintage — never goes out of style.
MB sits down with a local woman known for her gift of giving grace gracefully.
Mississippi Delta girl-turned-"Today" show correspondent serves up menus for every occasion and tips for entertaining success.
A European-inspired stone wine cellar housing an enviable collection of vintages inspires the rest of us to start collecting.
Gordon Smith, pictured first row on the far left, is just one of many merchants of his generation who traveled to Mobile with dreams of starting his own business....
Do you recognize anyone from this photo taken at Jim's Billiards on Davis Avenue?