Before the doors open to the Noble South, the staff gathers at the table and connects over a shared meal.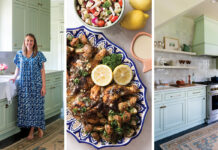 With the help of a stellar design team, new parents Kelly and Philip Ison hatched the centerpiece of their Ashland Place home — a stunning kitchen perfect for their growing family.
Whether on a wharf, at the park or in someone's backyard, a potluck screams good old-fashioned summertime.
One Baldwin County master gardener has become the caretaker of a tomato variety with a very special history.
For these seven die-hard college football fans, it isn't game day without the right food on the table. Here are the dishes — and teams — they can't live without.
Katrina refugee and ovarian cancer "thriver" Lexi Mestas opens up about finding purpose in life and food. Here, she shares her story and recipes.
Summertime hosting has never been easier. Just follow these effortless entertaining tips from the ultra-stylish Elizabeth Damrich.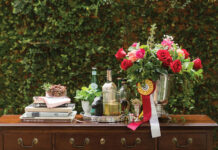 Daphne's Amy McDonald hosts an annual Kentucky Derby soiree, complete with red roses, betting pools and sweeping views of Mobile Bay.
One Cuban exile never forgot her childhood as the daughter of a prosperous sugar miller, spending most of her life yearning for that homeland and sharing its culture with all who would listen.
Hurricanes and quarantines led to three Montrose families discovering friendships in their own backyard.