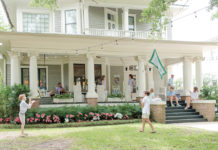 Fresh air and a deep front porch call neighbors together during social distancing in Oakleigh.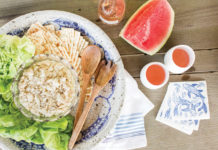 These classic seafood recipes have fed the area for generations and continue to do so with a fresh approach.
A Mobile woman with an incredibly green thumb grows — and shares — a seasonal bounty, no matter where she puts down roots.
Plop down in the sand for a sunset dinner designed to complement outdoorsy days.
Armed with tips and recipes, five working moms and dads share how they make mealtime work.
Chef Jeremiah Matthews, owner of Daphne's Southwood Kitchen, proves that dinner is best when fresh off the hook or hunt.
Three Downtown eateries come together in one kitchen to craft an unforgettable meal for a good cause.
Owner of Fairhope's Ox Kitchen spends an evening at home doing what he loves most — cooking.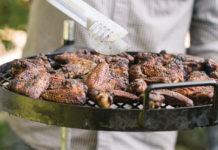 For one Oakleigh couple, there is more to fall get-togethers than just watching football.
A potluck gathering is just what the potter ordered.