In the history of local banks, there is a remarkable number of them that arrived with great fanfare and vanished within a short period. Others, which had been around for decades, shocked the community when they failed.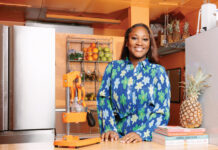 A new Downtown grab-and-go spot beats the heat with healthy eats and sweet treats.
Slurp Society fills a hole in the market, bringing ramen and bao buns to downtown Mobile.
Experience carnival through the eyes of our readers in our 2023 Mardi Gras Photo Contest.
Mark your calendars with this month's top local events you won't want to miss.
Although Mobile's First National Bank will long be identified with the skyscraper which is now home to the New Year's MoonPie, the bank had a few former homes.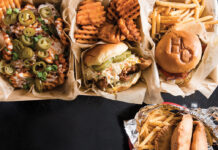 The Insider Food Hall brings a big-city concept to Dauphin Street.
Although routinely missing from a list of his creations, the Battle House Hotel was designed by renowned architect Frank Mills Andrews in 1906.
Artists and woodworkers honor the memory of the Bienville Square oaks that fell victim to Hurricane Sally in 2020
Chef Weston Simpson offers a special culinary experience with a sophisticated speakeasy vibe at his new venture, West Food Bar.