Taking the roads less traveled has helped author Audrey McDonald Atkins appreciate the journey just as much as the destination.
In the history of local banks, there is a remarkable number of them that arrived with great fanfare and vanished within a short period. Others, which had been around for decades, shocked the community when they failed.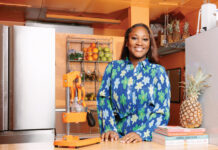 A new Downtown grab-and-go spot beats the heat with healthy eats and sweet treats.
The Eastern Shore Choral Society gives enthusiasts the chance to celebrate music and see the world in the process.
Dive into the history of Mobile's Crystal Pool with this 1930s photograph
A pier in the small town of Coden has been a place for friendship, family and the camaraderie that comes with hooking a "big one" for nearly 80 years.
Fuel your summer fun with four classic salad sandwich recipes
In 1839, a gifted hydraulic engineer dredged a critical link between Mobile and New Orleans.
Exterior Designer Catherine Arensberg shares a must-have tool for installing a paver patio that will stand the test of time.
Life's a beach taking little ones to the shore with tips from local swimwear entrepreneur Melissa Litchfield.