Lessons in culinary terminology that every Southern cook should know.
The USS Alabama, which has been a popular tourist draw since 1965, was not the first military vessel to bear that name but was the second battleship so named.
Sometimes the best culinary delights come from the humblest places — the local gas station.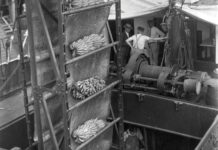 Go bananas at the Port of Mobile
How one local Daphne resident ventured into the woods out of curiosity and emerged with a budding passion and new life's calling.
Before the doors open to the Noble South, the staff gathers at the table and connects over a shared meal.
"Waste not, want not" applies to Thanksgiving leftovers, too.
The Mobile International Festival introduces a world of culture through music, food, dancing and personal connections.
Old Towne Daphne is getting healthier with Press & Co.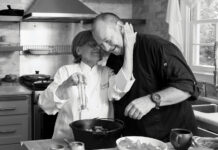 Explore the Thanksgiving recipes and story behind mother-son cooking duo Nancy and Will Hughes.