For the water-loving Cookseys, Dog River is the place of past memories, future plans and seafood boils in between.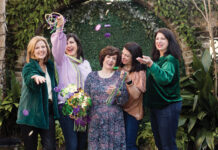 With family history in the venue and family staples on the menu, the Namans know how to let the good times roll.
Enjoy this collection of some of the tastiest dishes and drinks featured in Mobile Bay this year. Bon appétit!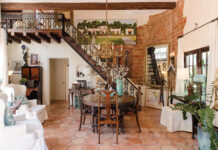 Fairhope artist Rex Turner and his wife Camille combine a mix of old and new in their historic home.
Take fresh Gulf fish to the next level with this Quick and Easy Fish Stew, the perfect dinner recipe for cool fall nights.
Gulf oysters take center stage in this buttery, heartwarming seafood stew.
This classic pickled shrimp recipe is the perfect cold appetizer for a hot summer day.
The uniquely textured fig is a sweet treat worth picking. Find out which varieties thrive on the Gulf Coast and the best ways to eat them.
Red snapper season has officially arrived, and we have all the recipes you need to help you cook what you catch.