With summer fast approaching, it's time to do what south Alabamians do best— hit the water! launch that craft, crank the motor or set sail, depending on your preference. We've rounded up the gear you need for every watery outing.
MB makes local holiday shopping easier with dozens of unique ideas for everyone on your list.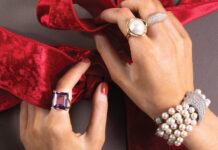 Whether Santa baby will be putting a perfectly wrapped little gift box under your tree this year or not, it's impossible not to swoon over these gorgeous gems from local jewelers.
Local holiday shopping is a breeze with these unique ideas for everyone on your list.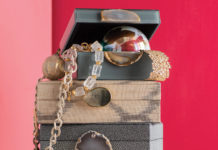 Shopping local has never been easier with over 100 great gift ideas for everyone on your list.
A local entrepreneur makes a name for herself nationally with her pretty and practical carry-alls.
The only thing that can improve a gorgeous day at our beaches is the right stuff! This round up of the cutest beach duds and best gear from local shops will guarantee a sandy good time.
Lisette Normann of The Fairhope Store and The Orange Beach Store reflects on her journey from candy vendor to lifestyle brand curator.