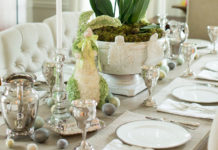 The Clement family gathers annually to celebrate Easter, a tradition they hope endures for generations to come.
Four local trainers share the ins and outs of their typical daily schedules and remind us that we all have what it takes to get healthy.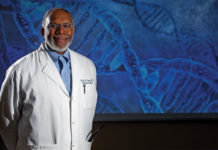 A new kind of technology is on the horizon, and it's taking the guesswork out of medicine.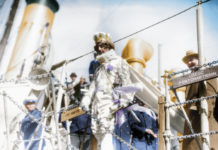 King Patrick Feore arrives in his royal regalia
The Dauphine Theatre's marquee in vibrant color
Three local couples share stories of their never-ending love and prove that what is meant to be, will always be.
Take a peek behind the creative curtain of Mardi Gras.
The 1941 Spinsters theme, "Only Hearts are Trump"
Mark your calendars with this month's top local events you won't want to miss.
On the night of Feb. 12, 1905, a cook at the Battle House Hotel discovered a fire burning in a storage room located above the hotel's kitchen. All 147...