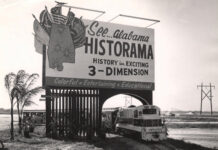 Brush up on your Mobile history with this postcard from a short-lived causeway attraction, the infamous Alabama Historama.
In this annual recognition, MB honors 13 local teens who give meaning to the phrase, "You're going places, kid!"
Our contributing food fanatics share the local dishes that made them hungry for more.
These easy tips and tricks, along with one local entrepreneur's soil test, can help you achieve the yard of your dreams.
From the Brisket Board at Red or White to the Sunset Salad at Sunset Pointe, here's what our food contributors are raving about this month.
One local nonprofit uses the impact of interior design to bring healing to families in medical crises, one bedroom at a time.
22 activities to add to your summer must list
The Delta Woods & Water Expo aims to showcase the incredible natural resources the Mobile-Tensaw Delta offers.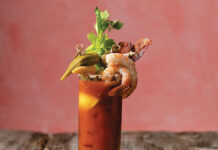 Mix up the perfect Gulf Coast bloody mary with one of these 4 unique flavor combos.
Sandy beach strolls, rigorous marshy treks, tours of local history — no matter what you're looking for, this guide will help you plan your next adventure, right in our own neck of the woods.