The owners of a 103-year-old speakeasy-turned-Airbnb on Dog River serve up family stories and the recipes that fueled them.
Our contributing food fanatics share the local dishes that made them hungry for more.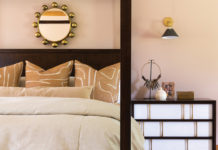 Between traveling to her law offices in Alabama and Mississippi and keeping up with three kids' activities, Shantrell Nicks craved a master suite in which to recharge — and she knew just the person to call to make it happen.
Shopping for the booklover on your list? Dog-ear these offerings from authors in our neck of the woods.
Whether paring down this holiday or looking for unexpected ways to add festive bright spots around the house, tabletop trees are the perfect touch.
Kick off the holiday season with this festive bubbly cocktail. If you don't empty the Champagne bottle, just save in the fridge for morning mimosas.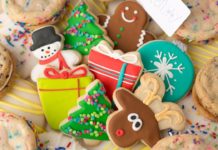 Although yuletide will certainly be different in 2020, "different" doesn't have to be a downer. Here are 20 fab ideas to bring on the joy and make this a holiday season to remember.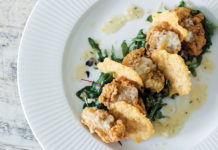 With new ownership and a fresh new look, The Fairhope Inn is ready to welcome another generation of diners.