The impact and legacy of Mobile's first Catholic girls' school.
The USS Alabama, which has been a popular tourist draw since 1965, was not the first military vessel to bear that name but was the second battleship so named.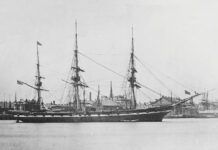 The ins and outs of a 1950s effort to move the USS Hartford from Virginia to the Mobile Bay Causeway.
According to the 1947 Mobile city directory, Kevin Connors (who got the nickname of Chuck while playing college baseball) was residing at 1221 Texas Street.
Explore hunting traditions and conservation in 1930s south Alabama.
As the Annual National Shrimp Festival commemorates its 50th anniversary, Gulf Shore locals look back on the early years of the festival and how it has evolved into the celebration it is today.
This month, Shrine of the Holy Cross in Daphne celebrates its 75th anniversary.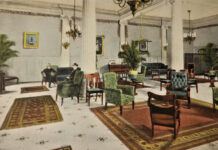 Discover the amusing tale of the Rotary Club of Mobile's epic Prohibition-era prank in 1915 that made national headlines.
Explore the history of an early-1900s carriage business on Theatre Street.
Two young publishers print a newspaper just outside the Port City as the United States attempts to claim Mobile from Spain.