David Hubbell is descended from French and Germans who arrived in Louisiana in the early 1700s. He married and settled in Mobile and made it his goal to create a Louisiana-style garden at his home in South Alabama.
Summer is here and these seven boutique hotels within driving distance are calling your name.
In 1839, a gifted hydraulic engineer dredged a critical link between Mobile and New Orleans.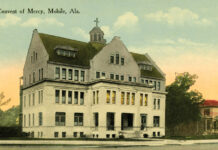 The historic building, which has housed luxurious condominiums for well over 20 years, got its start in 1908 as the Convent of Mercy.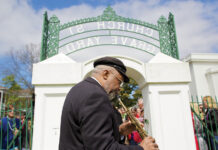 Dating back to 1883, the Excelsior Band has been delighting Mobilians for generations and breaking barriers along the way.
Mobilian Andrew LaMar Hopkins brings Gulf Coast Creole culture to the wide world with his colorful paintings rich with historical detail.