The editors of Mobile Bay dish out the Bay area's best dining options in 2021.
Figuring out what's on her plate is part of the Thanksgiving fun for writer Audrey McDonald Atkins.
Local holiday shopping is a breeze with these unique ideas for everyone on your list.
Maritime historian John S. Sledge recounts the story of a Scottish cartographer's 18th-century visit to Mobile Bay and the stunning map it yielded.
Our contributing food fanatics share the local dishes that made them hungry for more.
A group of Fairhope artists created a new way to get their work to market and discovered the joys of camaraderie along the way.
Explore the glory days of minor league football and the little-known story of the 1965 Mobile Tarpons.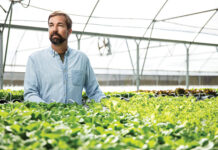 Meet the culinary leaders who are changing the way we think about food.
Two local women have made fighting hunger their daily mission for nearly three decades.
Mark your calendars with this month's top local events you won't want to miss.