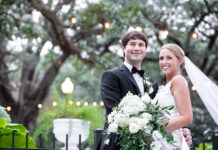 Anne Catherine and Stephen were united in marriage at Cathedral-Basilica of the Immaculate Conception on November 12, 2022.
A city as old as Mobile is bound to have its share of ghost stories and tales of mysterious creatures.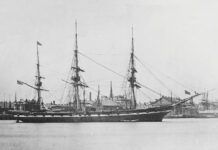 The ins and outs of a 1950s effort to move the USS Hartford from Virginia to the Mobile Bay Causeway.
A Daphne man's passion for carving has created a collection of creatures, big and small.
As one writer details, there are some Southern staples that are okay to hate.
Fairhope native Ellis Ponder is Alabama Football's chief operating officer, and Nick Saban's right-hand man.
Explore the 18 best places in our hometown to get back to nature.
Fairhope's Rick Burmeister shares stories of hunting the wide-open fields of Baldwin County, looking for birds, and sharing laughs with family and friends.
This month, Shrine of the Holy Cross in Daphne celebrates its 75th anniversary.
Mark your calendars with this month's top local events you won't want to miss.