Beating the heat gets a lot easier with an idiom or two in hand.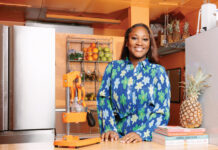 A new Downtown grab-and-go spot beats the heat with healthy eats and sweet treats.
Fuel your summer fun with four classic salad sandwich recipes
School may not officially be out yet, but the warm temps are here and we are ready for some major F.U.N. It's easy to feel like a kid again with this list of the coolest ways to kick summer vacation off with a splash!
With summer fast approaching, it's time to do what south Alabamians do best— hit the water! launch that craft, crank the motor or set sail, depending on your preference. We've rounded up the gear you need for every watery outing.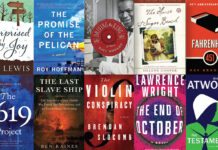 Meet Cynthia Tucker, University of South Alabama's journalist-in-residence, and get her summer reading recommendations for the curious mind.
22 activities to add to your summer must list
Your grill can dominate more than just burgers and steaks. Give these unexpected grilling ideas a try this weekend.
Lucy Lott shares her secrets for easy weekends on the water.
The only thing that can improve a gorgeous day at our beaches is the right stuff! This round up of the cutest beach duds and best gear from local shops will guarantee a sandy good time.