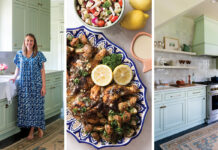 With the help of a stellar design team, new parents Kelly and Philip Ison hatched the centerpiece of their Ashland Place home — a stunning kitchen perfect for their growing family.
Trinity is the second oldest Episcopal church in Mobile, and the only one to have the distinction of having been consecrated twice by two different bishops. Much of its long history, however, did not take place at its present location.
A collection of some of the most stylish kid rooms occupied by our littlest locals
Chef John Currence brings his beloved Oxford breakfast joint to Midtown Mobile.
From specialty cheeses to elegant garnishes and everything in between, food enthusiast Maggie Shreve gives us her best tips and tricks on how to curate delectable bites and host cozy gatherings.
A historic two-story gem in midtown Mobile gets the lavish holiday treatment with stunning traditional decoration dreamed up by an owner with a flair for design.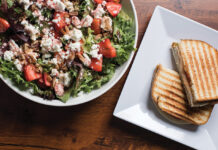 Sample the delicious, expansive menu at Soul Caffeine's new midtown Mobile location.
When two world travelers fell in love with Mobile on a whim, they decided to restore one of the city's magnificent old homes.
Not many people would recognize this unique Midtown building on Conti Street as having been built to house an early Delchamps grocery store.
In the heart of Mobile lies an unexpected oasis, a hidden tea garden managed by Betty and Robert McArthur.