Our contributing food fanatics share the local dishes that made them hungry for more.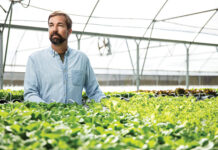 Meet the culinary leaders who are changing the way we think about food.
Walk with Mashama Bailey, acclaimed chef and co-owner of Savannah's The Grey restaurant, on her journey to authorhood ahead of her visit to the Port City.
Three Downtown eateries come together in one kitchen to craft an unforgettable meal for a good cause.
Once known as the Mad Chef in stand-up comedy circles, Southern National's Duane Nutter helped create one of Mobile's most exciting restaurants — and that's no joke.
The revitalization of De Tonti Square continues with the opening of Nova Espresso, a new coffee shop with clean lines and serious brews.
The long-awaited LoDa eatery brings high style to Southern cuisine.