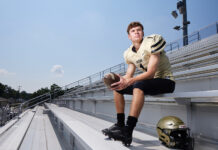 You're on your own, kid! Standouts and superstars, these 12 exceptional Bay-area kids reach for the sky while making our local area proud.
The 12-story hotel was opened in November 1940, and named in honor of Mobile's Admiral Raphael Semmes. It had been constructed over a course of 15 months at a total cost of $1 million — well over $21 million in today's dollars.
In this annual recognition, MB honors 13 local teens who give meaning to the phrase, "You're going places, kid!"
Girls' Preparatory School would probably have enjoyed a long run, but the stock market crash and untimely death of the school's founder caused the institution to close its doors.
Local businesses demonstrate why they are leaders in their fields, with skills and services that go above and beyond.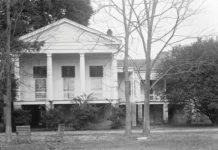 What plantation home stood where UMS-Wright Preparatory School is today?
Athletes are being drawn to the timeless and fast-paced sport of lacrosse.